Our Work
We are proud to feature some of the work we have done for clients across a range of services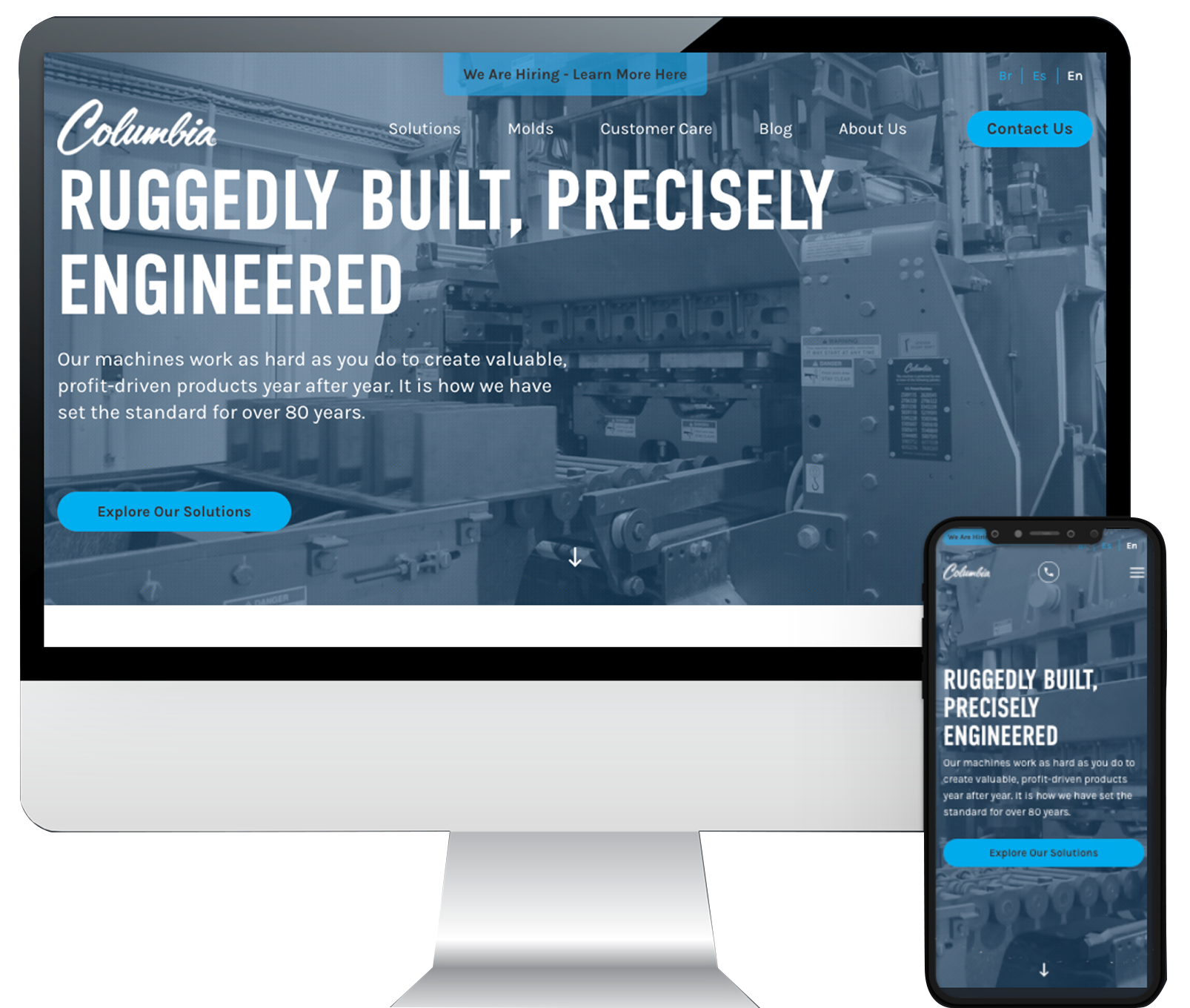 Running

six websites from a single backend

Columbia Machine

GOAT created six (and counting) websites that run from a single WordPress MultiSite backend, resulting in lower hosting costs and shorter training time for Columbia Machine's internal team.

With these changes, Columbia Machine was able to achieve a more modern look, featuring more bright space and welcoming new users. The site redesign also tripled CM's conversions, from 30 per month to 92 per month.

373%

increase in conversion rate

229%

increase in leads generated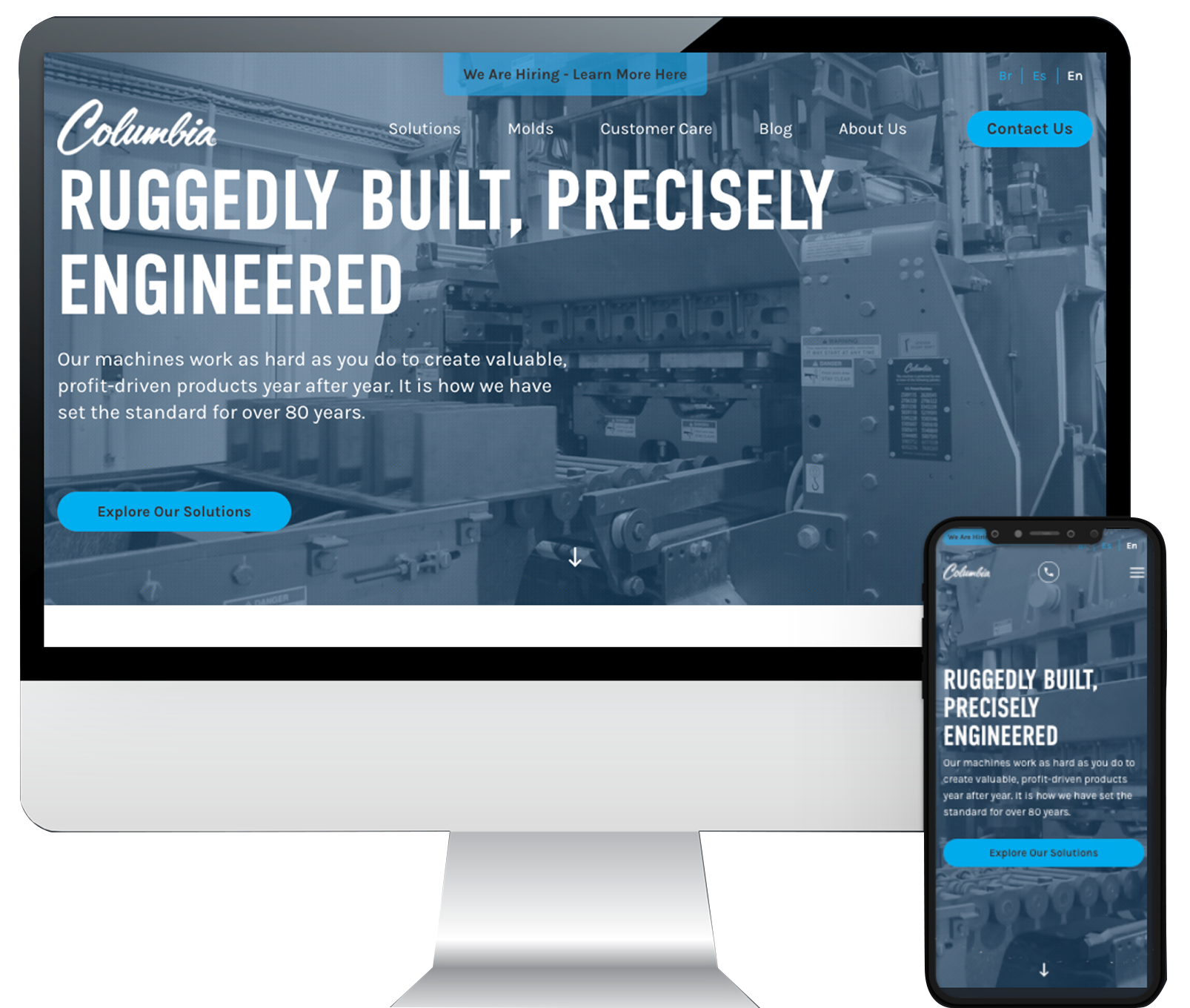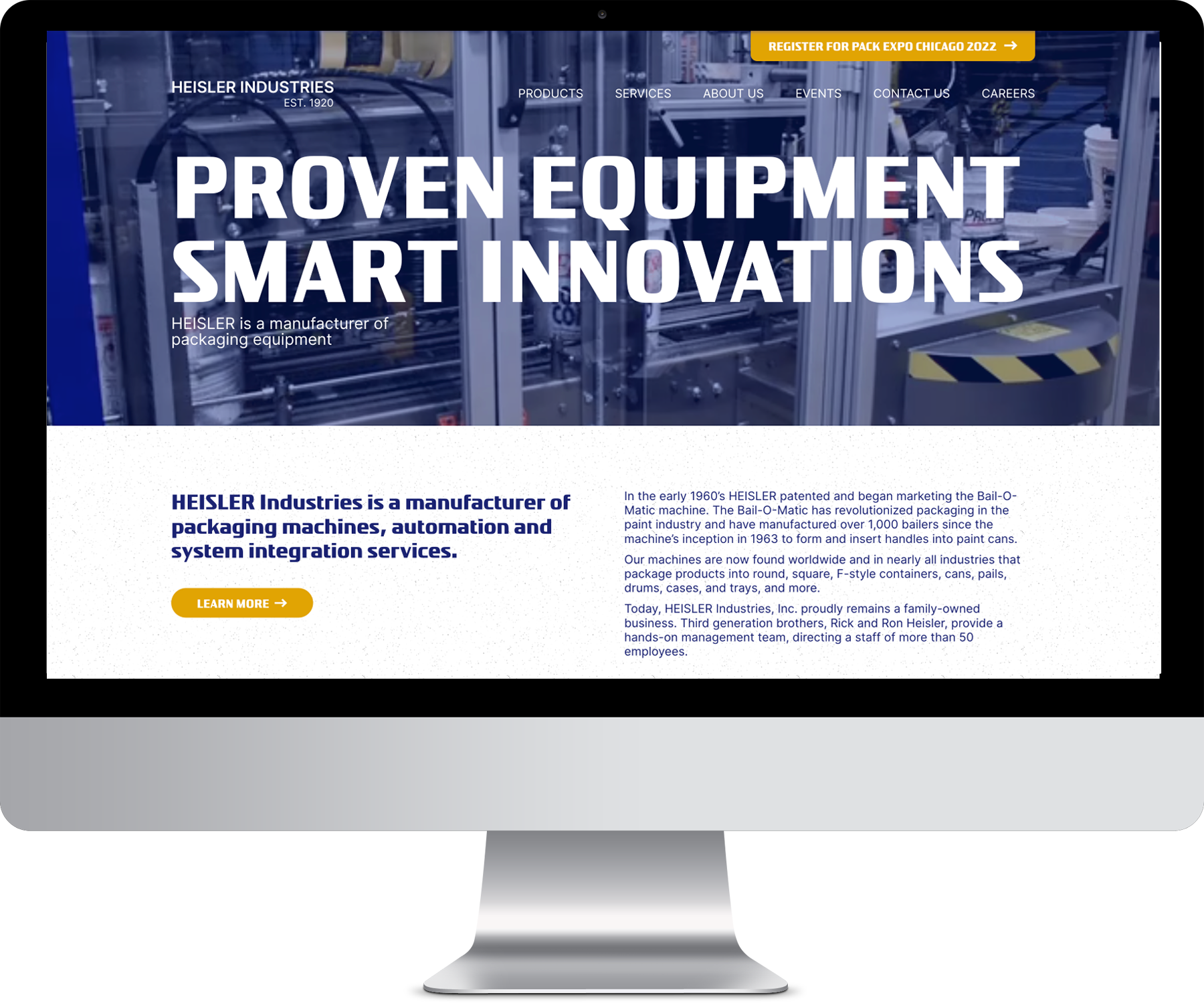 Consolidating

Heisler Industries brand

Heisler Industries

Heisler Industries came to GOAT looking to consolidate its brand online by promoting its newly renovated website to potential customers instead of sending brochures and other traditional marketing materials.

Our main goal for this client was to rework their website, giving them a new look to drive new potential prospects to the site and help them expand to a couple more industries in the future.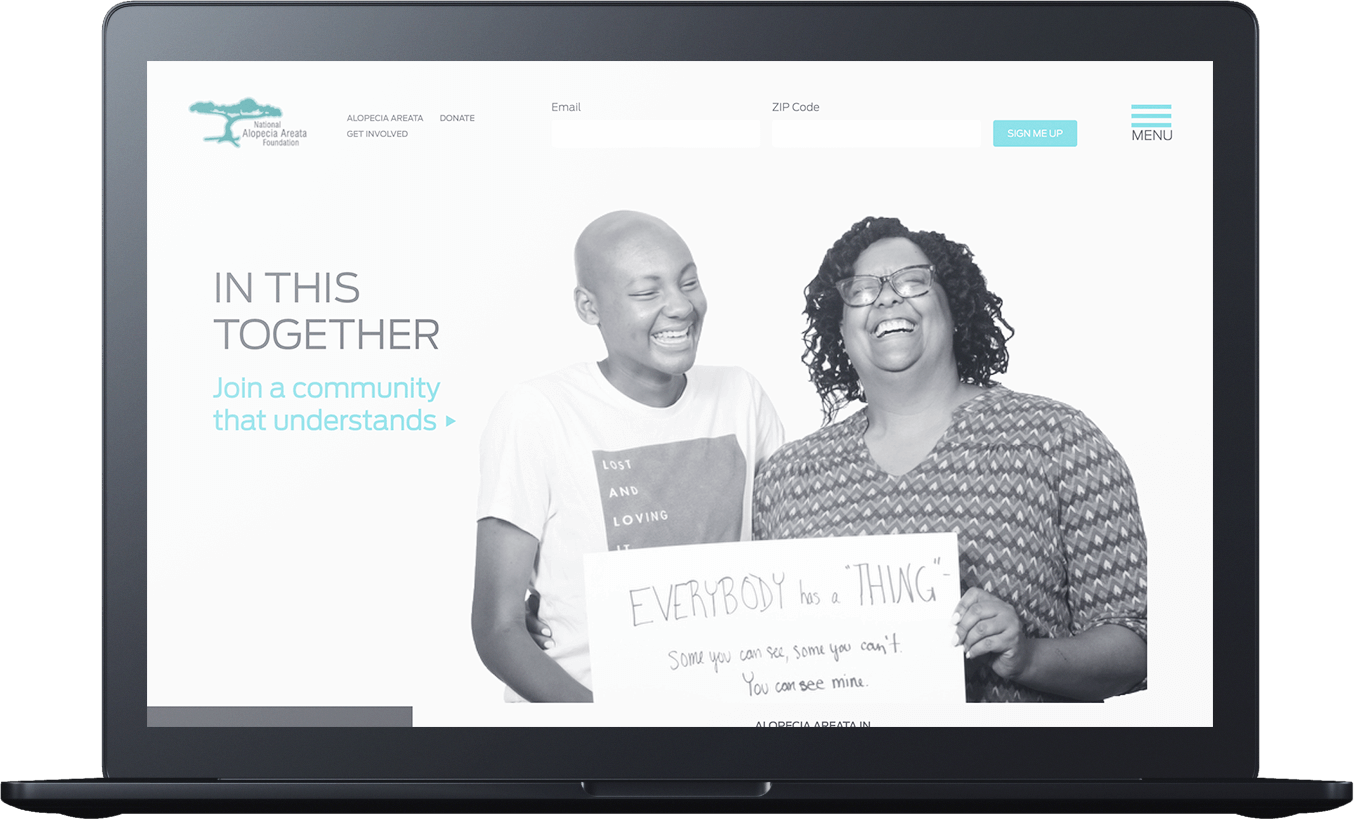 Simple
solutions

to help thousands of people

National Alopecia Areata Foundation

With a long history of optimizing non-profits in the healthcare advocacy space, GOAT gave NAAF a much-needed facelift while turning their site toward conversion-centric design.

652%

growth in email subscriptions

24%

growth in online donations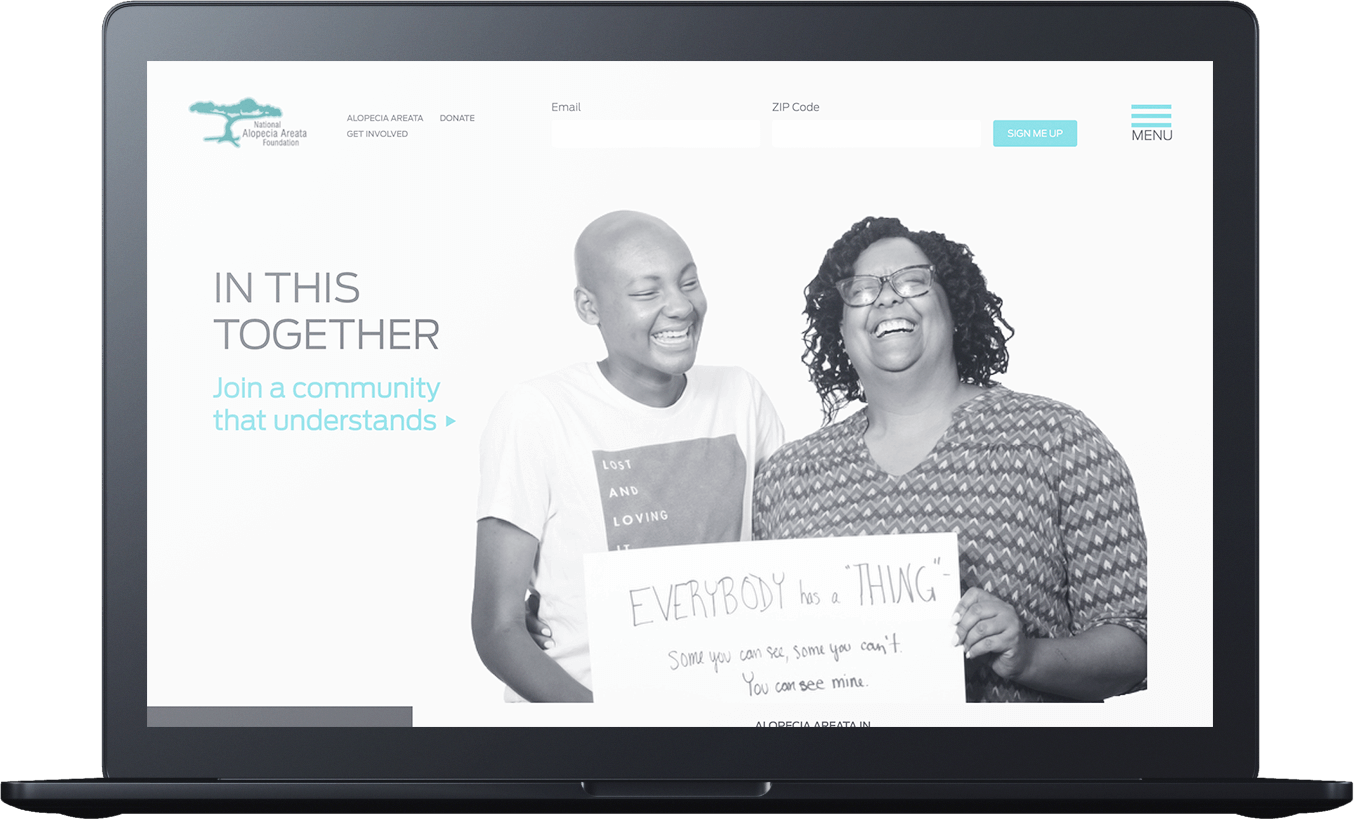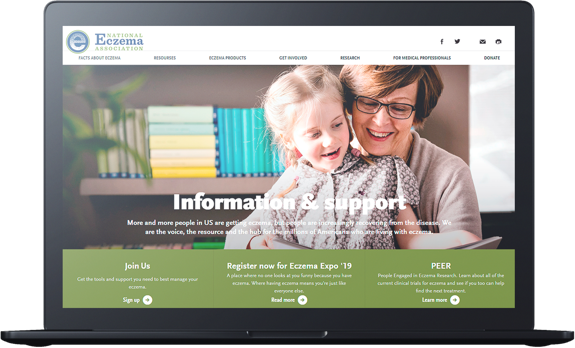 Supporting

an entire community and moving business objectives forward

National Eczema Foundation

GOAT revamped the entire NEA website.

To accomplish these two things, we tied into their existing mature digital ecosystem and increased their community engagement through newsletter signups and donations.

As a result, we managed to receive 25% more online donations and achieve significant growth in newsletter sign-ups.

25%

INCREASE IN online donations

652%

growth in newsletter signups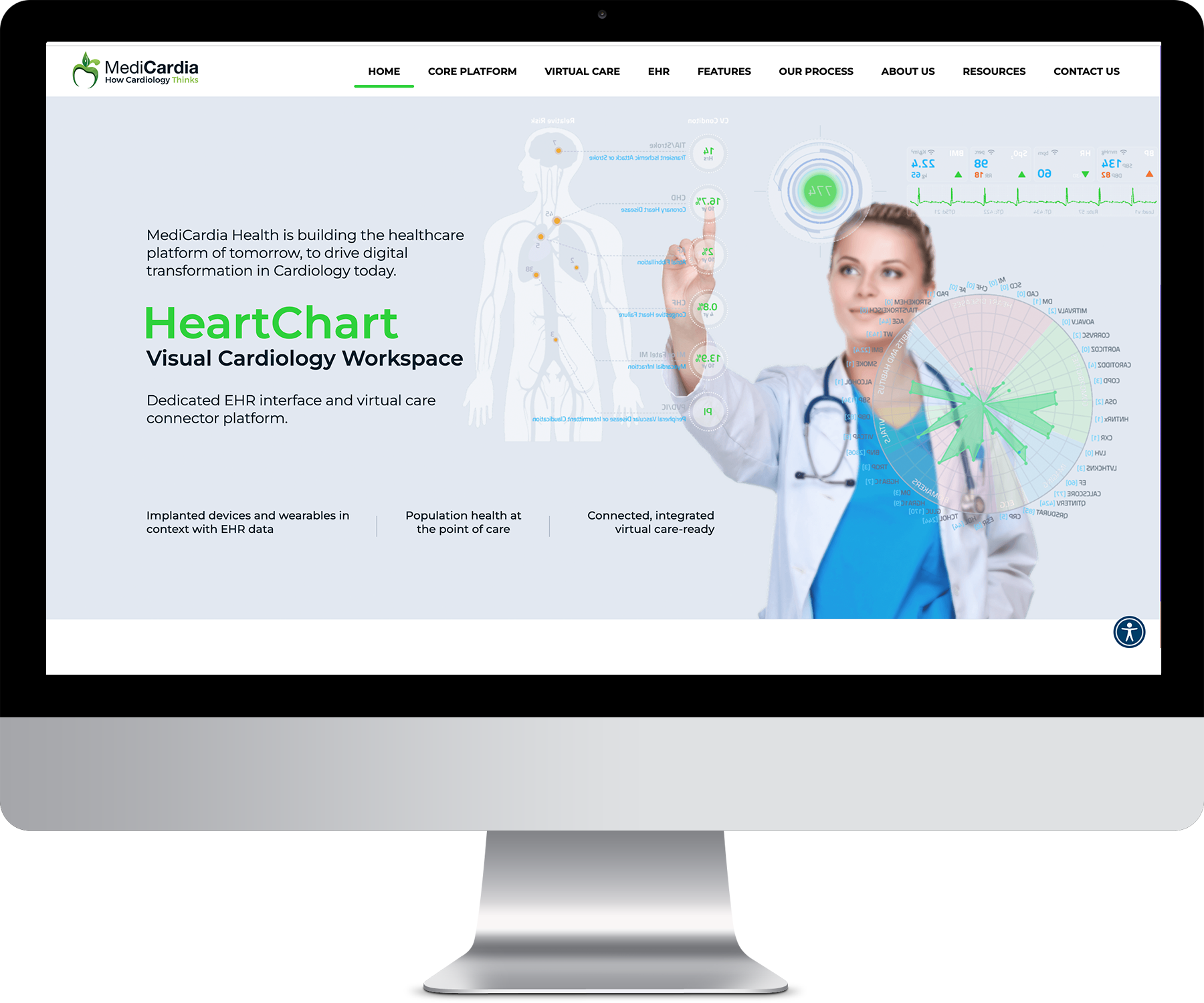 Strategies

to rank high in relevant searches

MediCardia

MediCardia, the digital remote patient monitoring software tool specialized in cardiology, approached GOAT seeking to rank in relevant searches through an adequate representation of who they are and what they do.

GOAT conducted extensive keyword research to determine how their target audience was searching for similar software on Google and find the best opportunities for them.

To help MediCardia achieve its goals, we provided SEO analysis and effective recommendations to attract their desired audience of vice presidents, managers, and C-suite executives.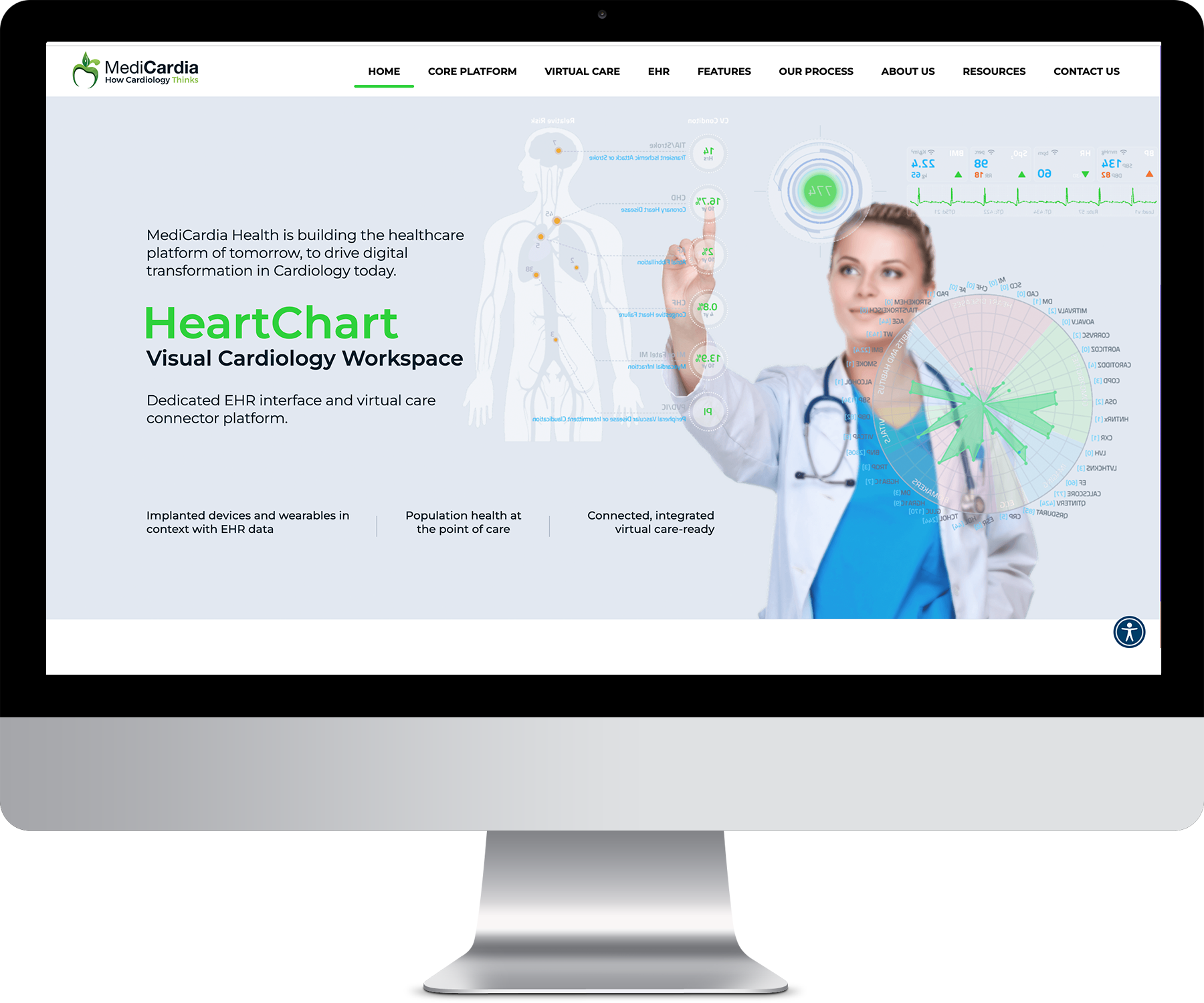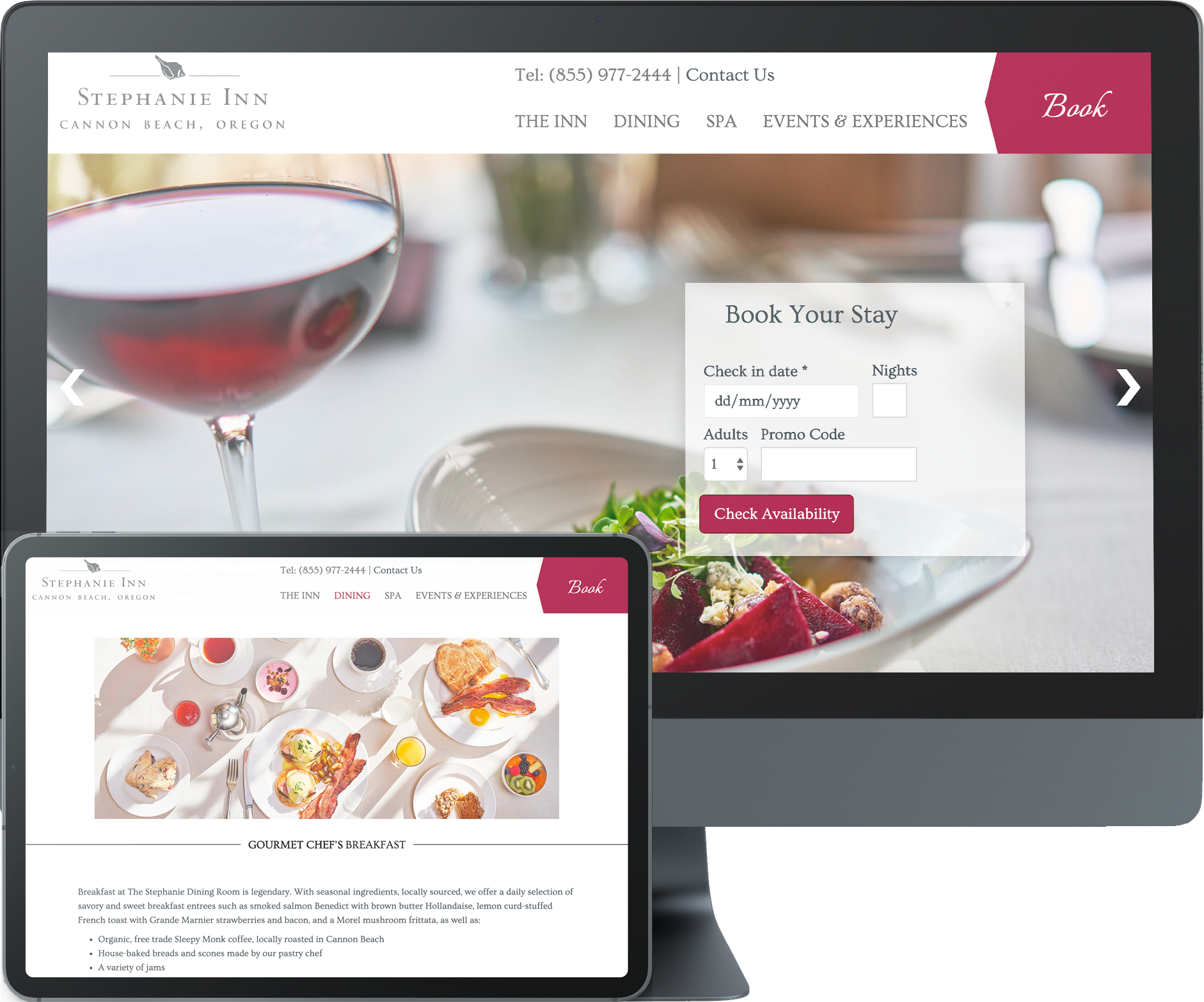 Generating

increased bookings and revenue across generations

Stephanie Inn

With an aging clientele, Stephanie Inn enlisted GOAT to update their strategy and SEO in order to drive bookings among younger demographics and give the Inn a new look.

As a result, we experienced a successful strategic project focused on generating increased bookings and revenue across generations.

105%

INCREASE IN bookings conversion rate

75%

GROWTH IN YOY online revenue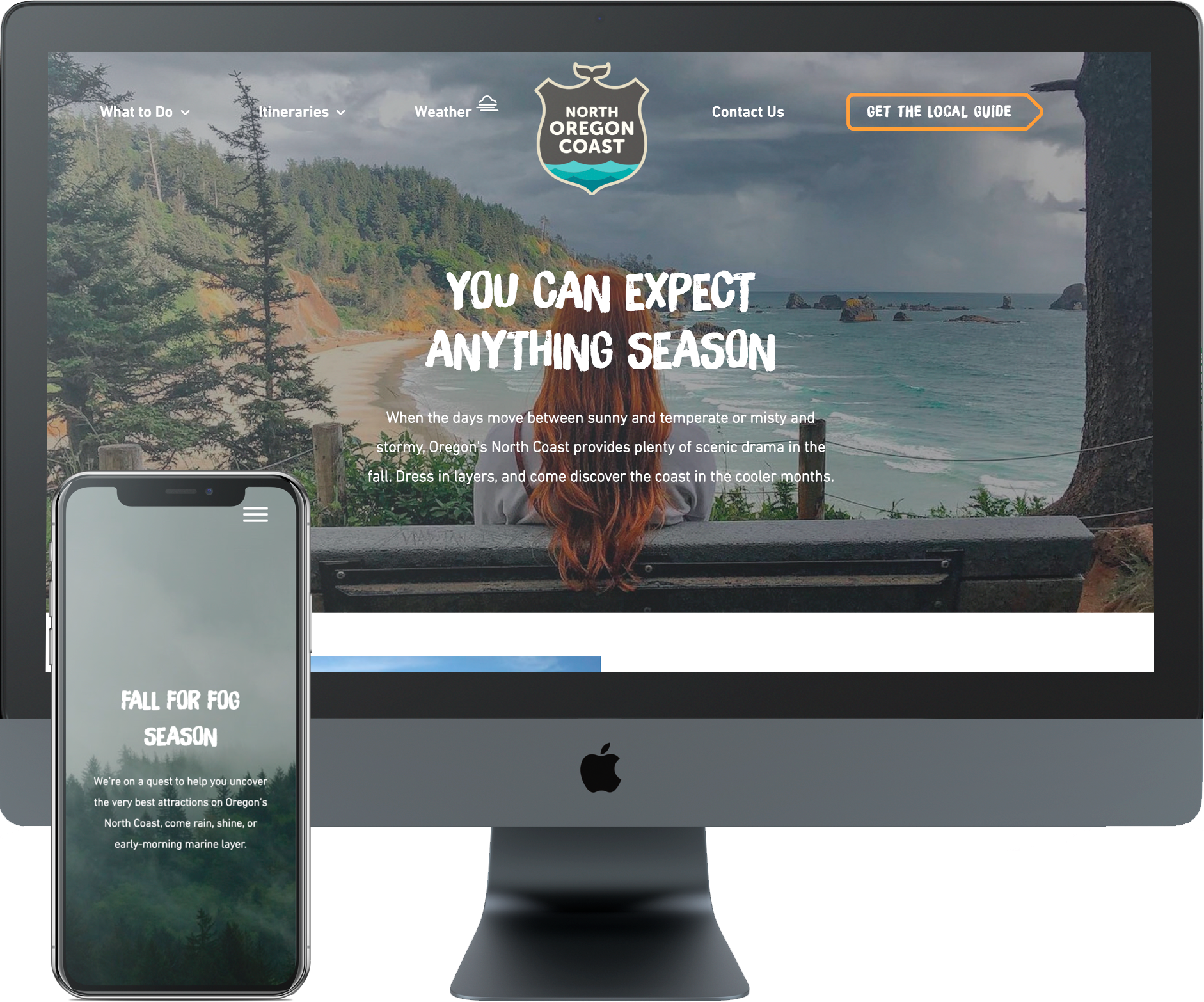 Showcasing

the dramatic Oregon Coast to increase tourism

Oregon North Coast

We took on a newly built site that had little website traffic and a plethora of unorganized information for their audience.

Over the course of a year, we allocated their keyword profile to establish authority for activities on the Oregon Coast.

1500%

TOP 3 POSITION RANKING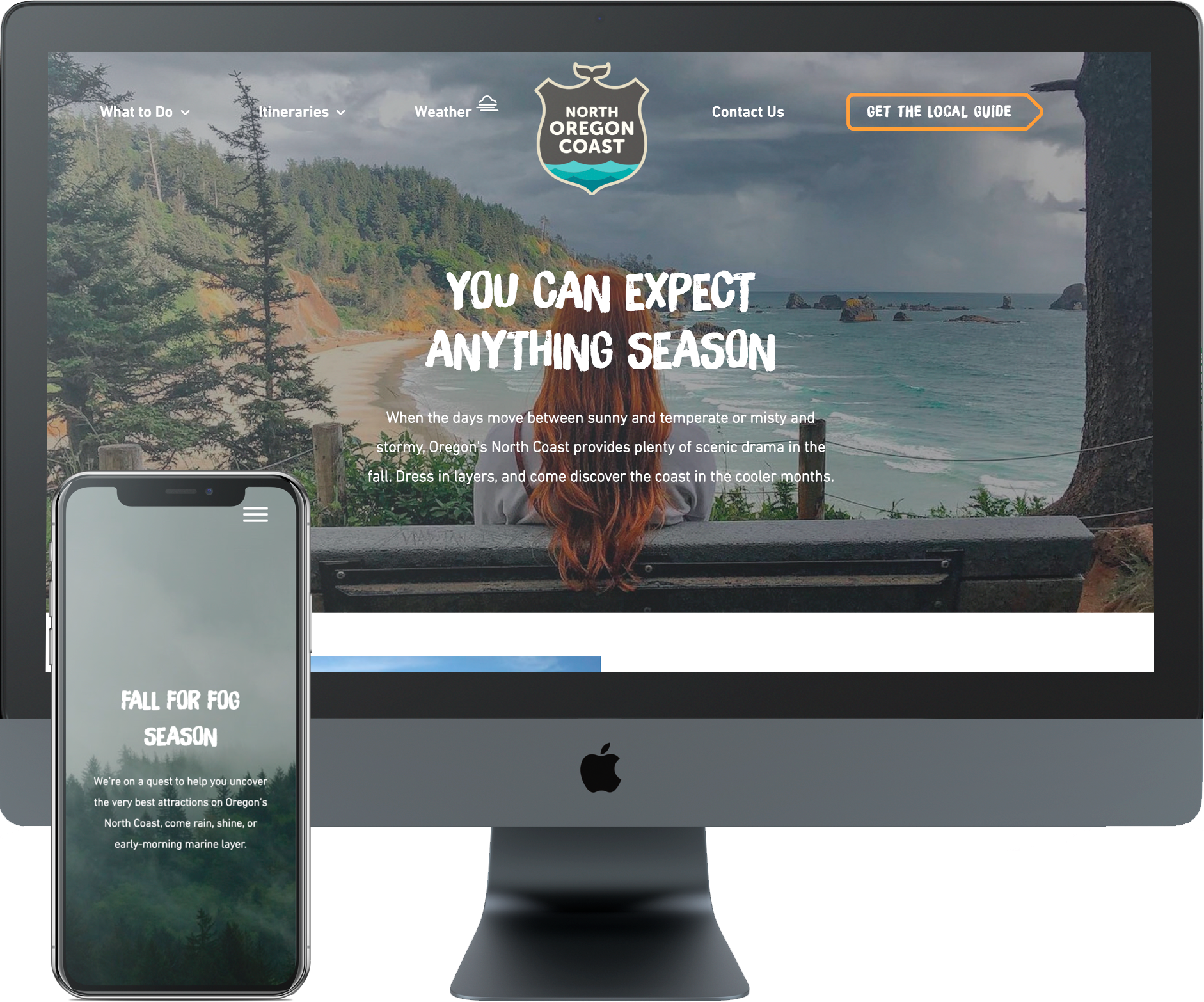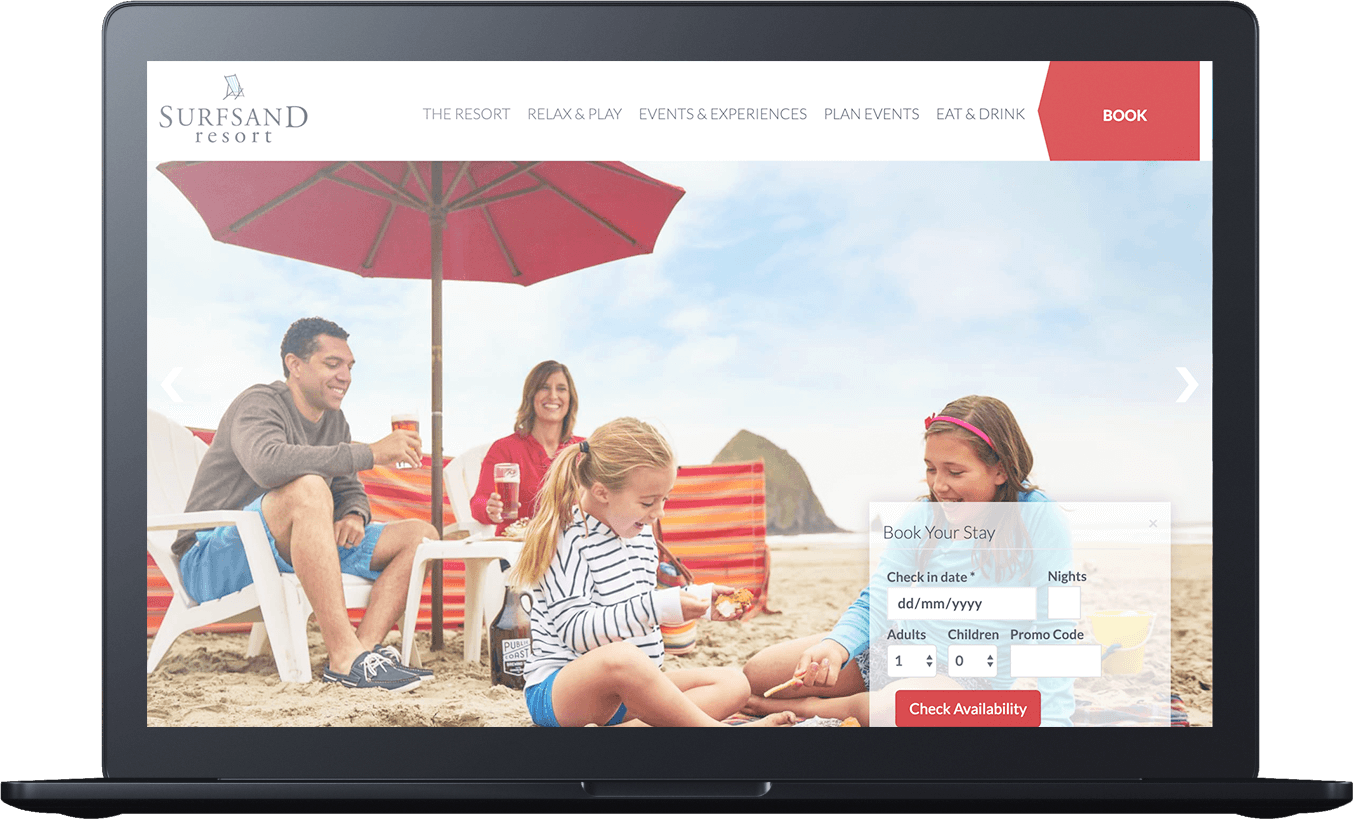 Using

data to increase bookings in hospitality

Surfsand Resort

As part of our work in the hospitality and tourism industry, GOAT provided strategic guidance to Surfsand Resort in Cannon Beach, Oregon, using data to increase bookings.

Through this partnership, we identified key pain points of users and provided solutions that led to increased bookings throughout the resort."

80%

INCREASE in online revenue

120%

INCREASE in booking conversion rate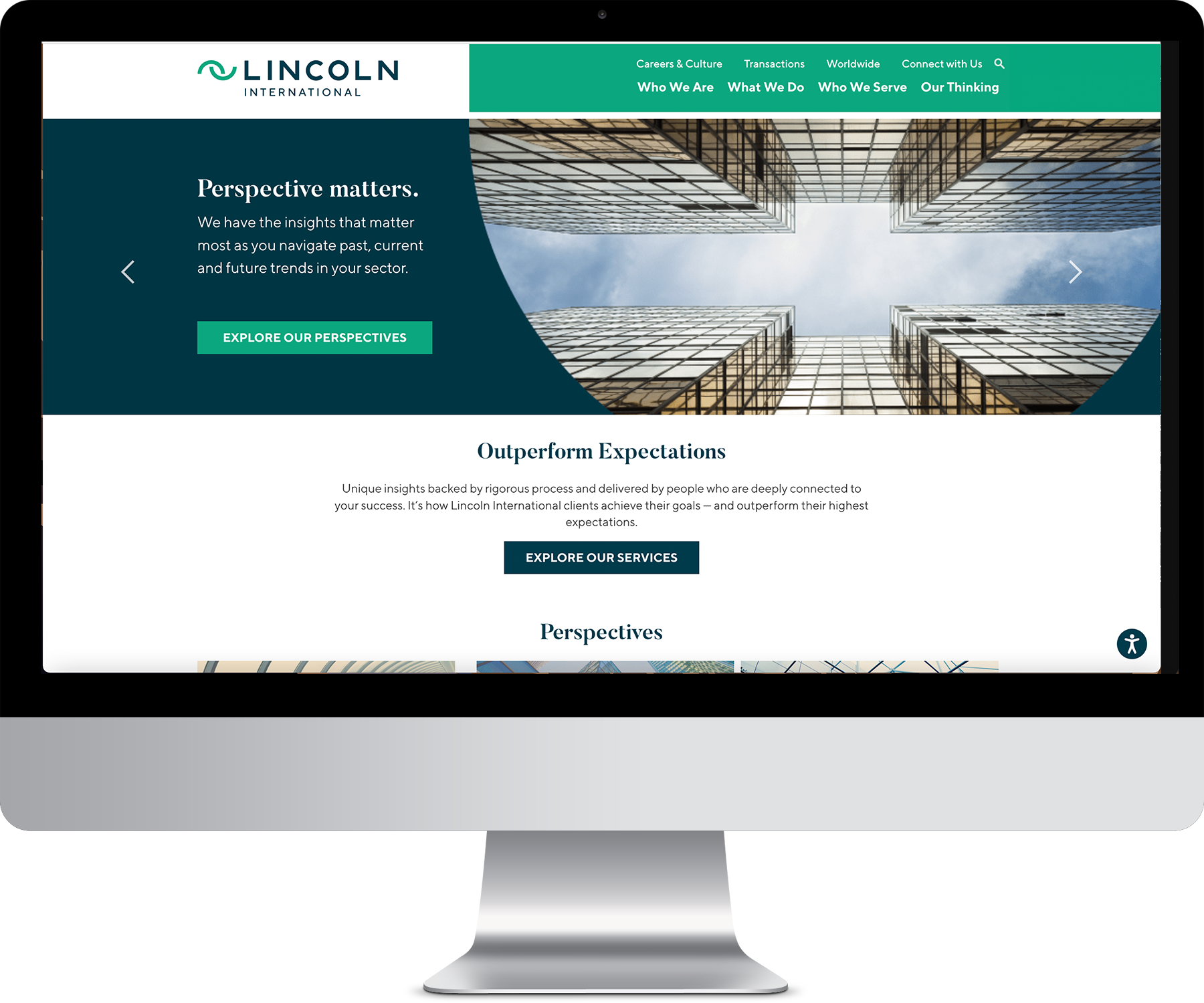 Expanding

relevant audiences outreach

Lincoln International

After a successful strategic project focused on redirecting organic traffic using lead generic keywords, we expanded Lincoln International's relevant audience outreach.

We achieved this by using Hreflang tags, which helped the company rank for finance-related keywords worldwide.

161%

TOP 3 POSITION RANKING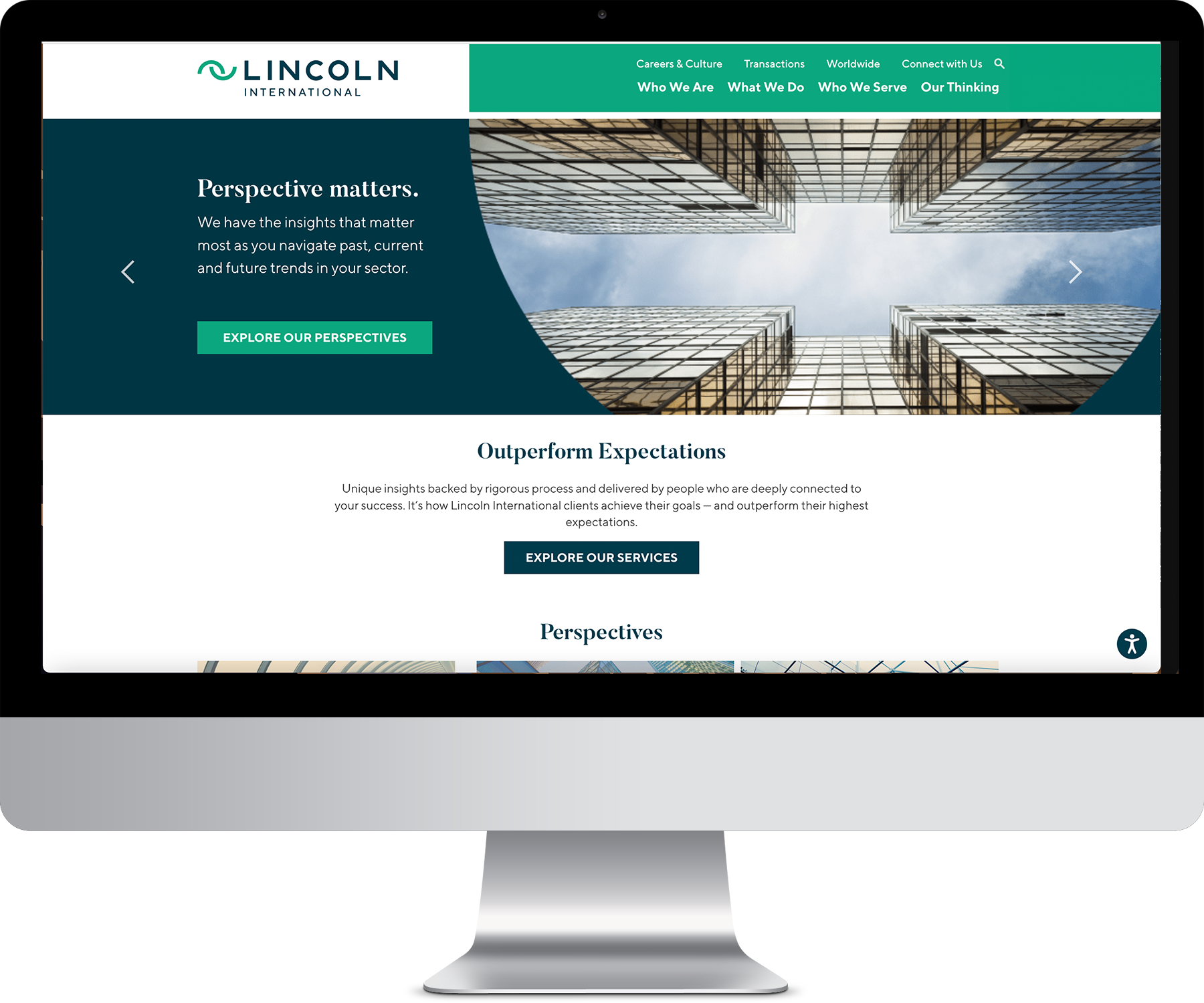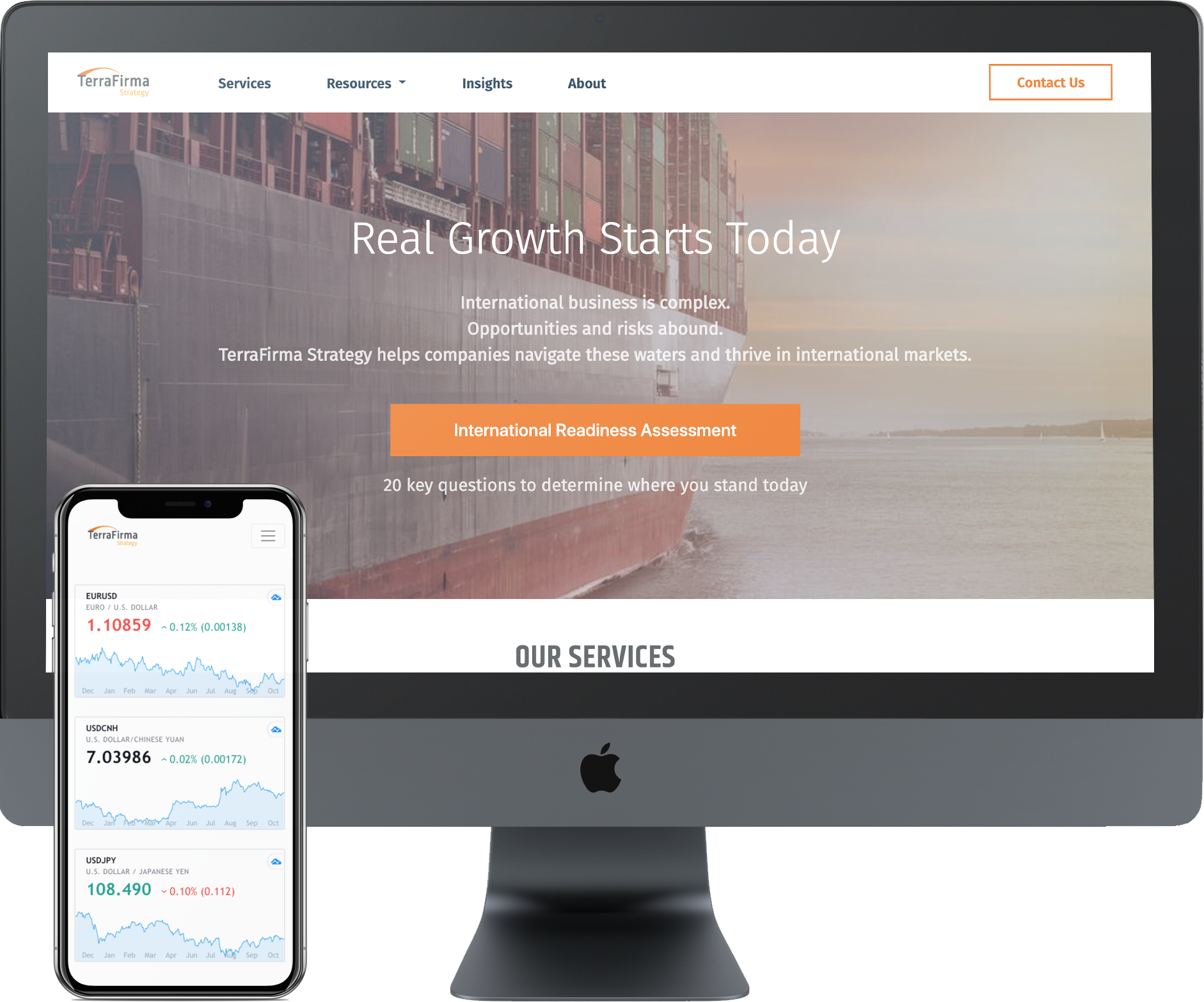 Creating

an interactive website for the world

Terra Firma Strategy

Although quizzes have long been a staple in consumer websites, we incorporated this technique into a B2B consultant website for Terra Firma.

This resulted in a deluge of well-qualified leads for this global startup upon launch.

20

additional questions on the intake form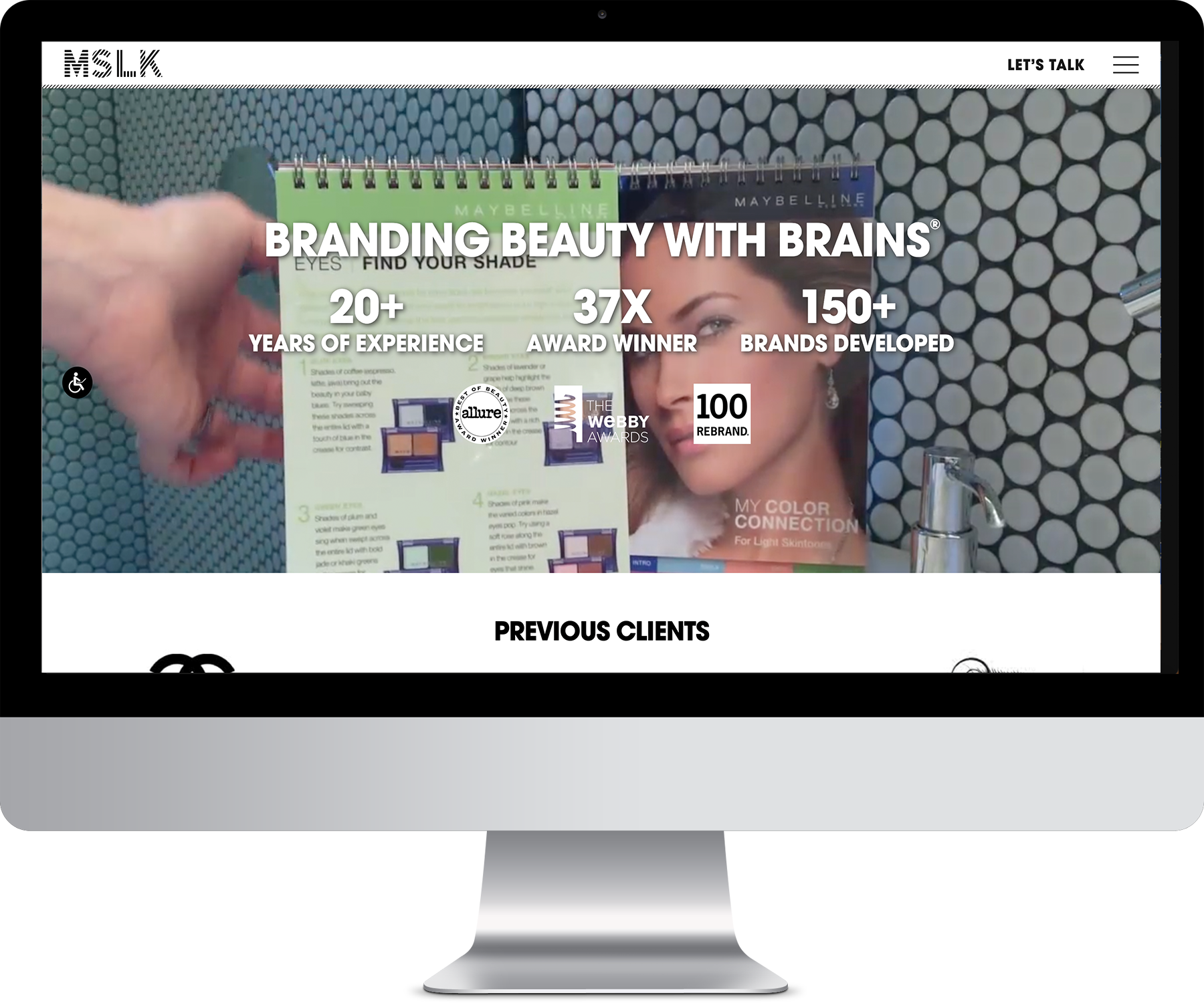 Building

new conversion centric landing pages

MSLK

We took a site that was doing well but had little success in expanding its keyword profile. Our extensive project focused on building new conversion-centric landing pages to expand MSLK's keyword profile.

These new pages successfully converted preexisting customers and generated traffic for their website.

102%

INCREASE IN CONVERSION RATE

300%

INCREASE IN LEADS FROM SECONDARY PAGES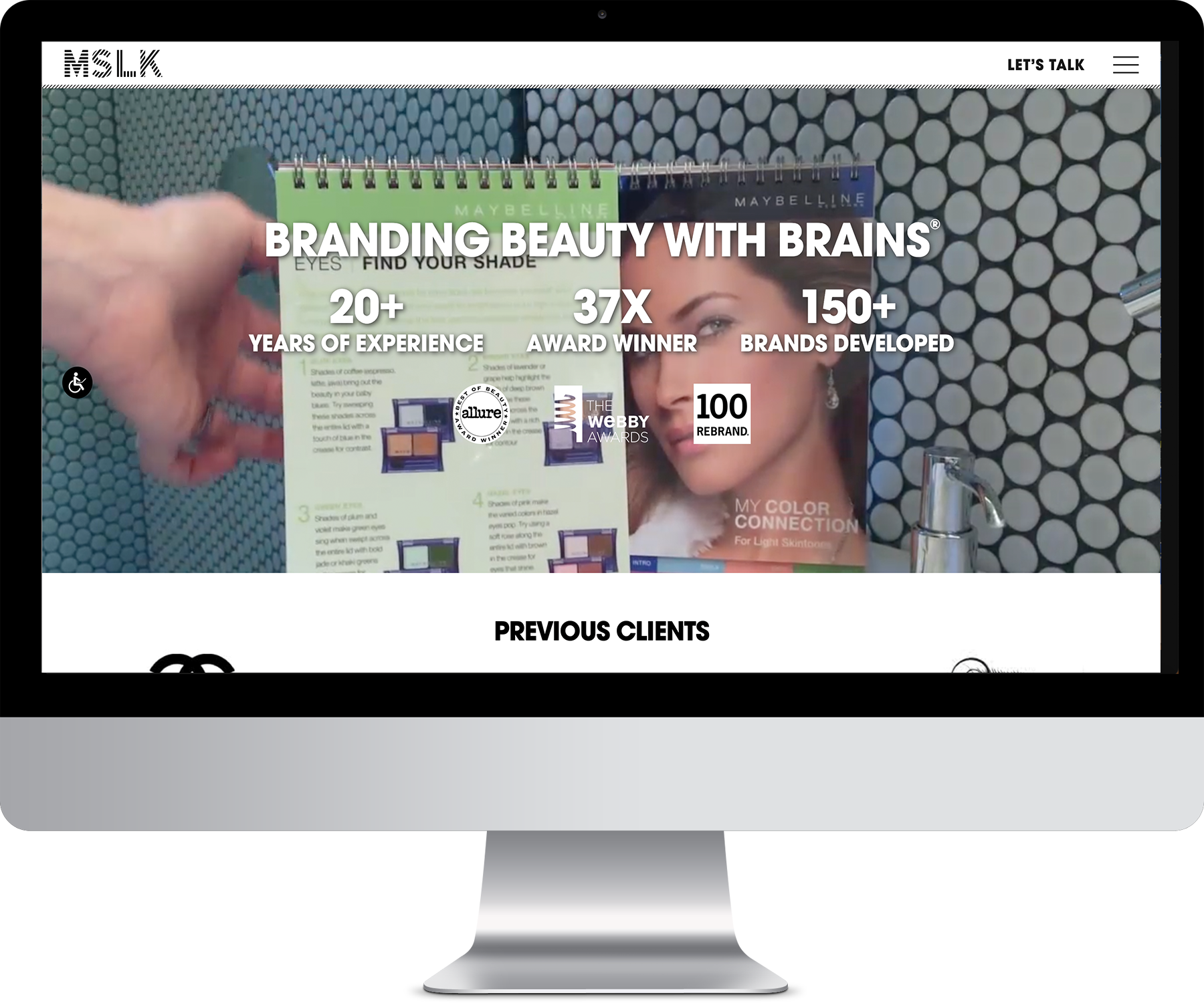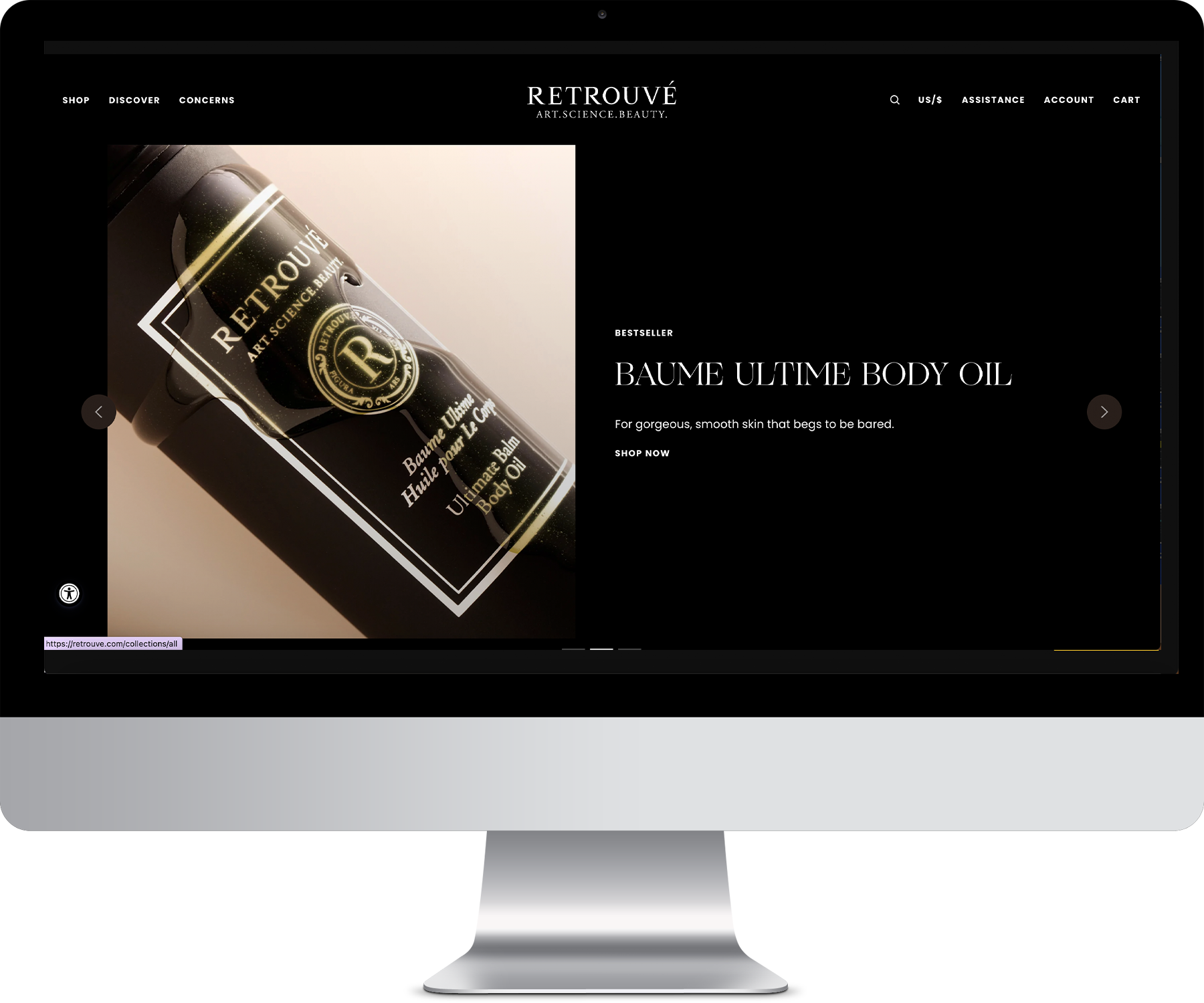 Consolidating

Retrouvé's audience and redirecting their ad focus

Retrouvé

When we took over Retrouvé's digital marketing campaign, their conversion funnel was overly complex and not in line with best practices for iOS 14. To address this, we consolidated their audience and redirected their ad focus towards acquiring new users.

As a result, we were able to increase website traffic and revenue for the luxury skincare brand while effectively managing their budget.

312%

INCREASE IN RETURN ON AD SPEND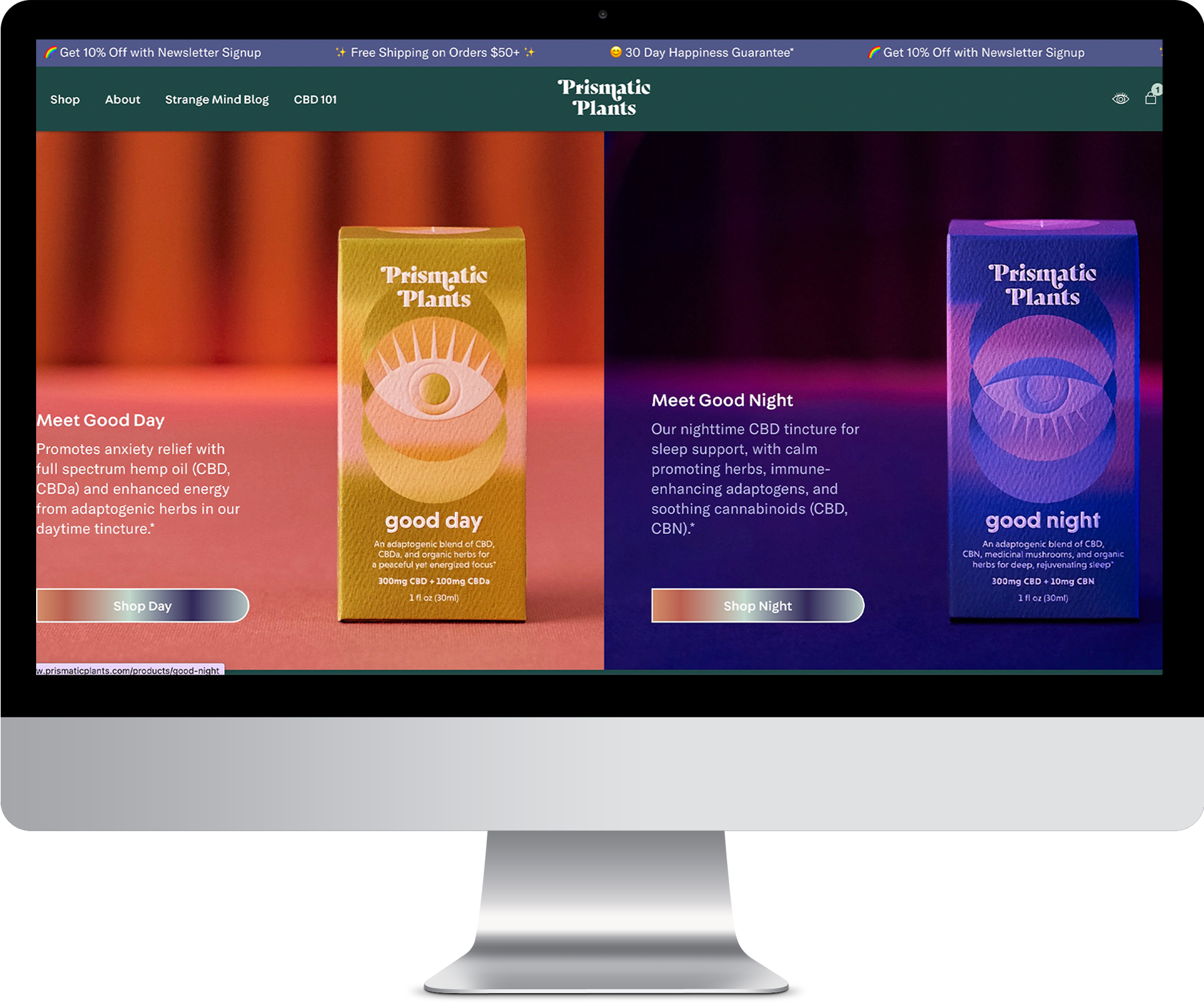 Working

holistically to drive quality traffic to the their website

Prismatic Plants

Prismatic Plants came to us to create a digital marketing strategy that included SEO & PPC working holistically to drive quality traffic to the their website.

Our main goal with our digital marketing efforts was to get Google Ads approved & generate leads from these. As part of our digital marketing strategy we also audited their landing pages to find improvement opportunities ("low hanging fruit").

We also implemented cross-domain tracking on all of Prismatic Plants' pages to gather data from purchases made across all of their sites. The goal of this tracking was to allow for the collection of data from various sources of traffic, and prevent censorship.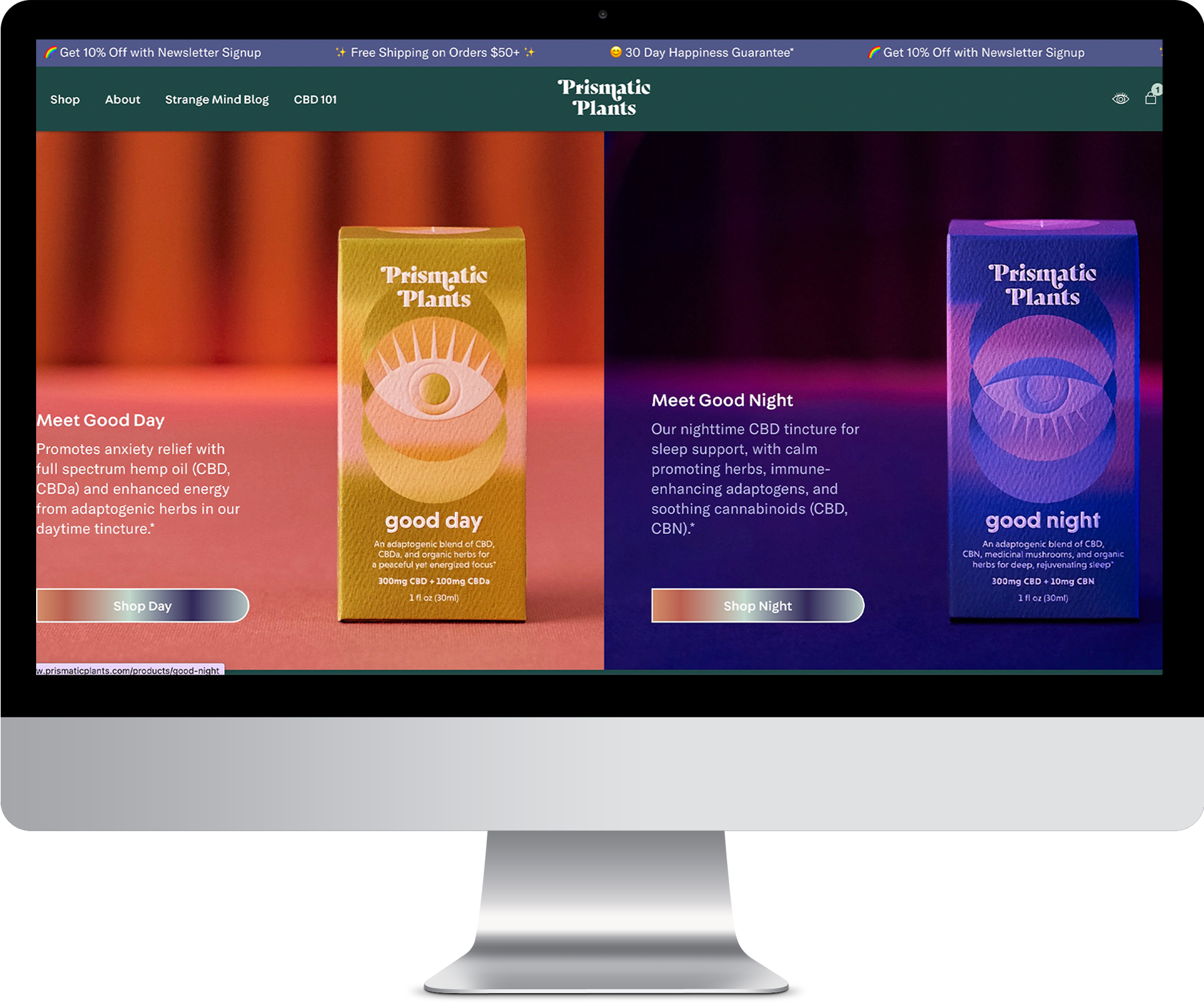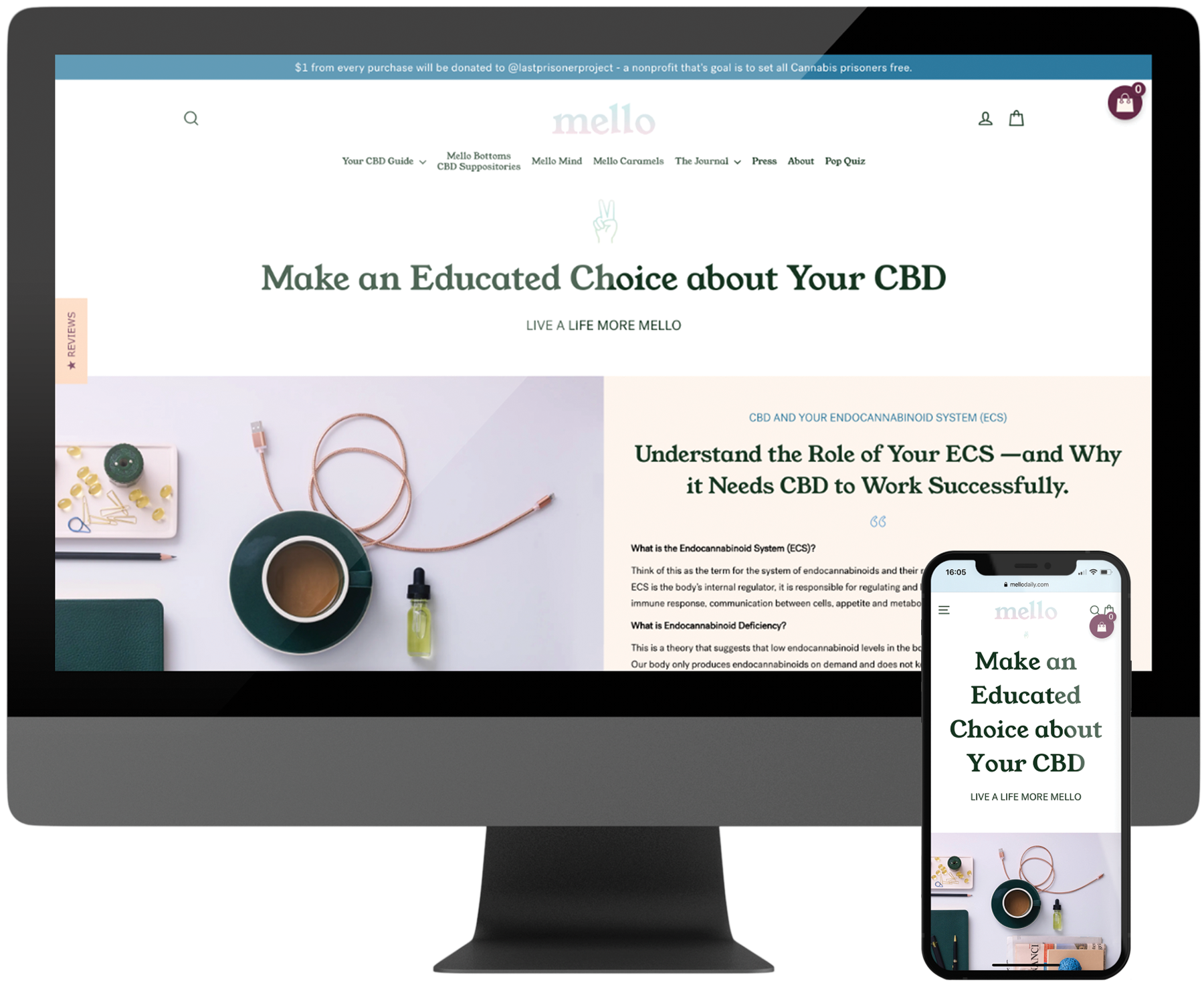 Providing

online advertising solutions

Mello

GOAT developed a duplicated site that enabled Mello to create more landing pages and advertise their products via Google Ads.

We also developed a custom code (cross-domain tracking) for a dynamic 'Buy Button' that allowed Mello to move customers from landing pages directly to the shopping cart on their main site without duplicates in Google Analytics.
We can do the same for you
These cases are remarkable, but they aren't unique. Get in touch.