Boost your online reach with our CBD Google ads advertising agency
Get a CBD Google Ads Advertising Agency specializing in navigating the complex requirements of getting CBD Brands into Google Ads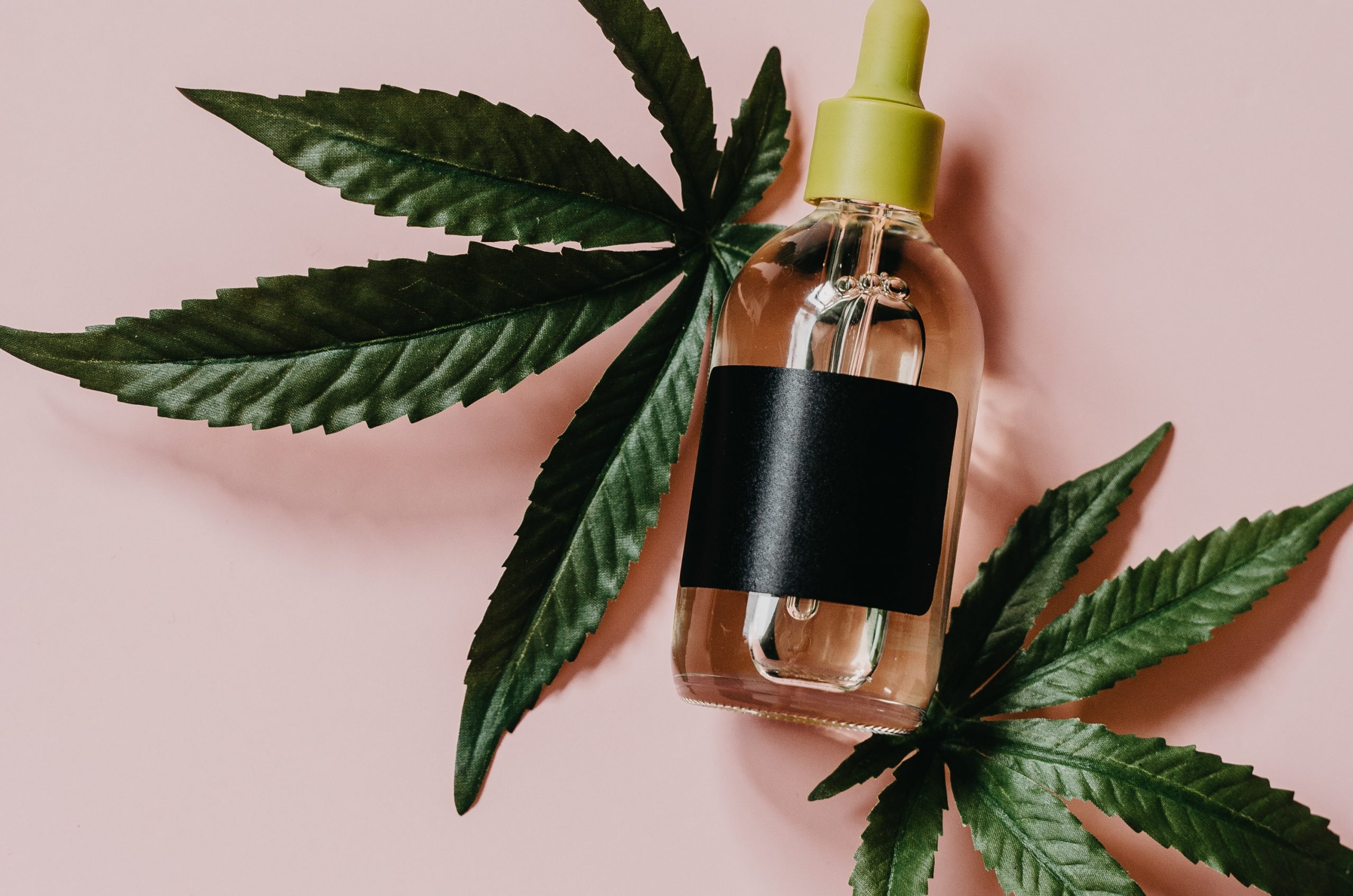 Can

CBD companies use Google Ads for their CBD ads?

YES! While it is complex, it is absolutely possible.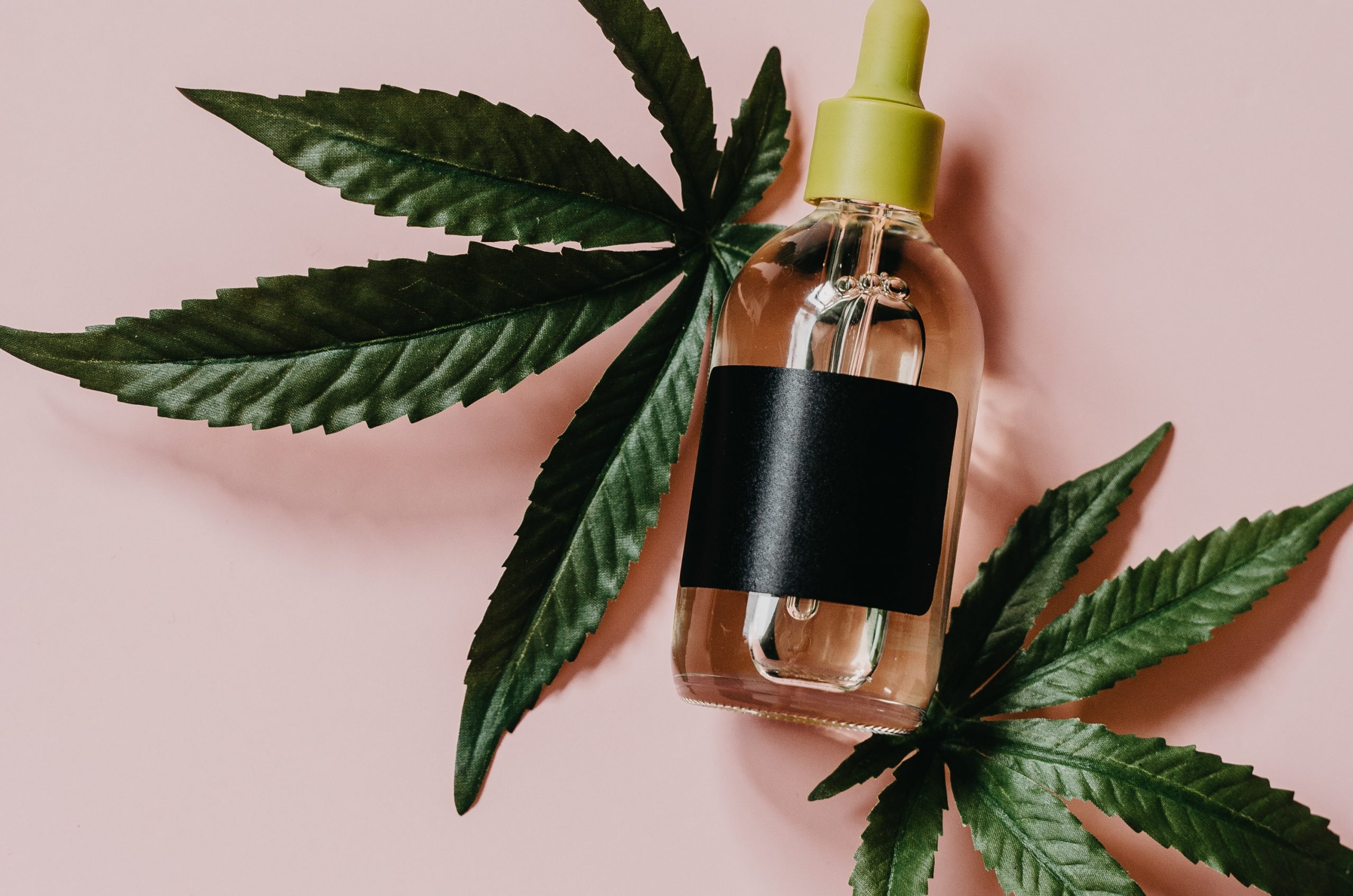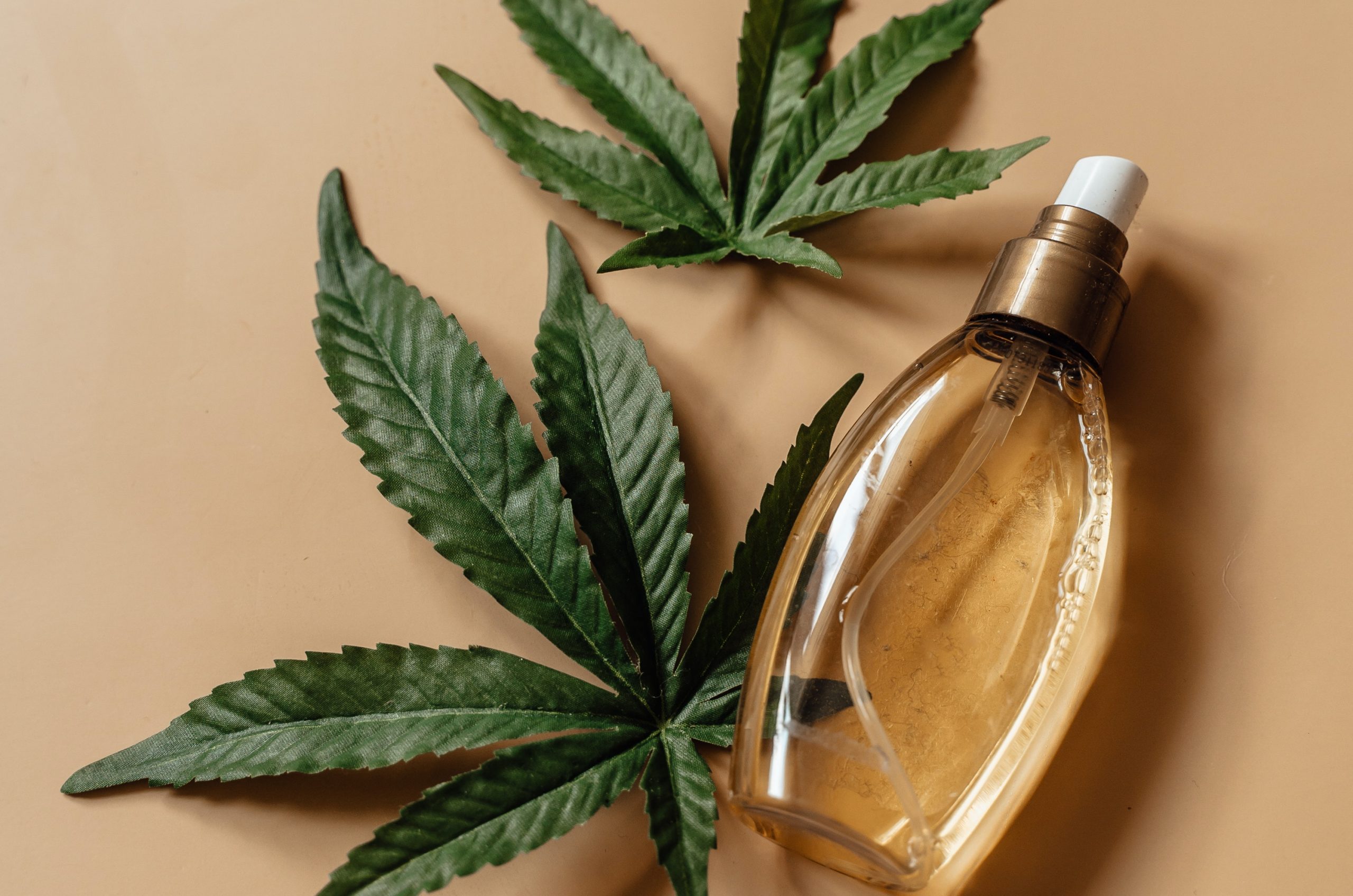 What

are the most common CBD advertising challenges?

The lack of official documentation for advertising CBD on Google leads to confusing restrictions. These are so difficult to navigate for most companies. Even just keeping up on the changes can be its own job.

On top of that, the penalties for missteps are severe. Many clients come to GOAT and after their account has already been shut down for ad policy violations.
How

will GOAT help my company get around CBD Google Ads restrictions?

We are constantly researching ways to improve strategies getting around restrictions for our CBD clients. This includes keeping a range of test accounts to validate new processes and leveraging our Google Partner status to keep in contact about upcoming changes.

As a CBD Google ads advertising Agency, we have two mottos: First, do what you say you will do. Second, Transparency.

We don't sell snake oil or magic – we sell clear processes guided by succinct strategy. Then we back it up with solid execution.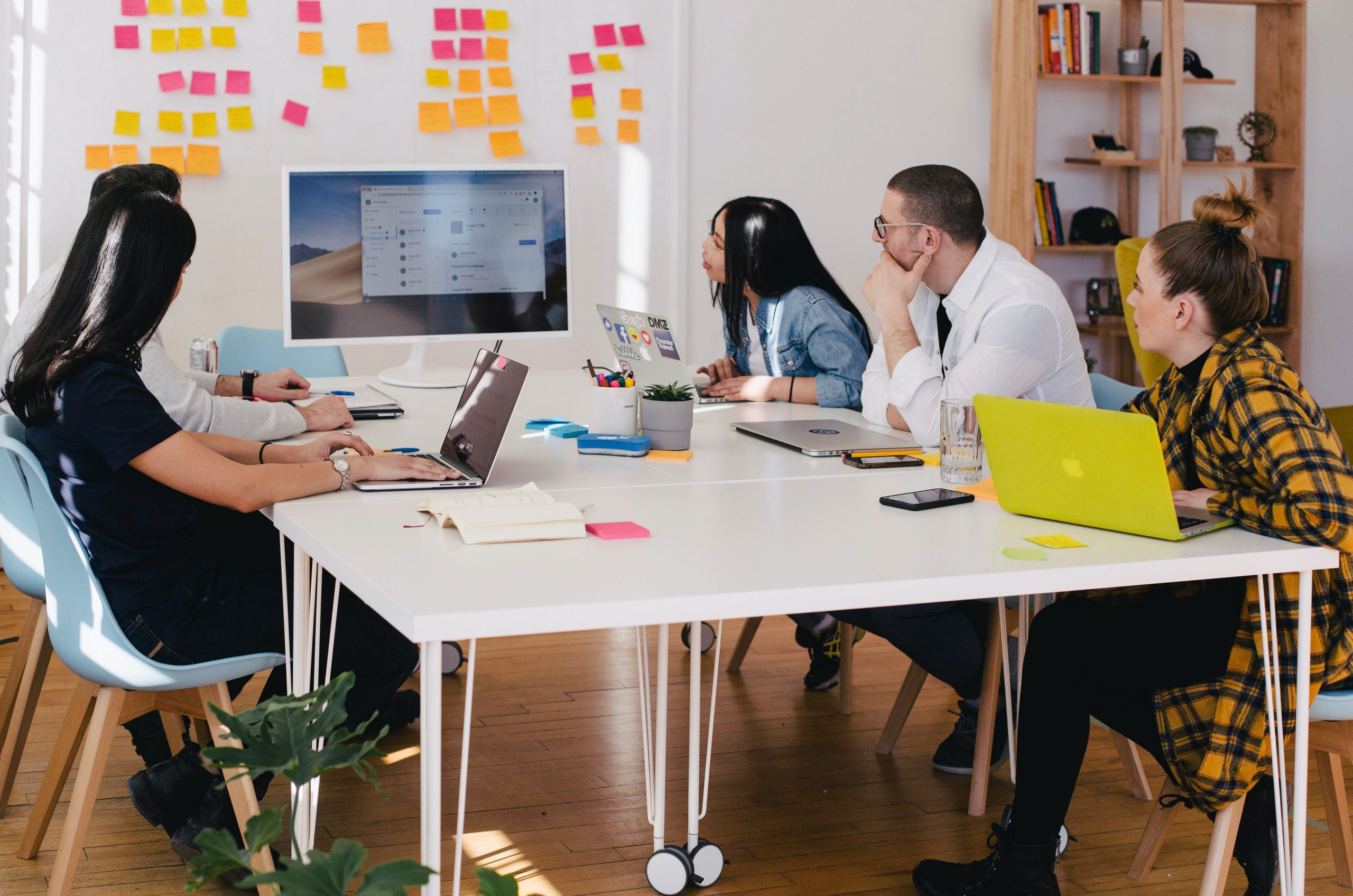 What

is it like working with GOAT?

GOAT is a CBD Google ads advertising agency with a focus on data and analytics. We use data to educate and track performance metrics.

To us, an educated client is a great client. We explain jargon and give background. We focus on outlining the problem so the solution becomes self-evident.

Putting your ads live is only the beginning of our relationship. We include strong analytics to help you continue to navigate performance throughout the life of your brand.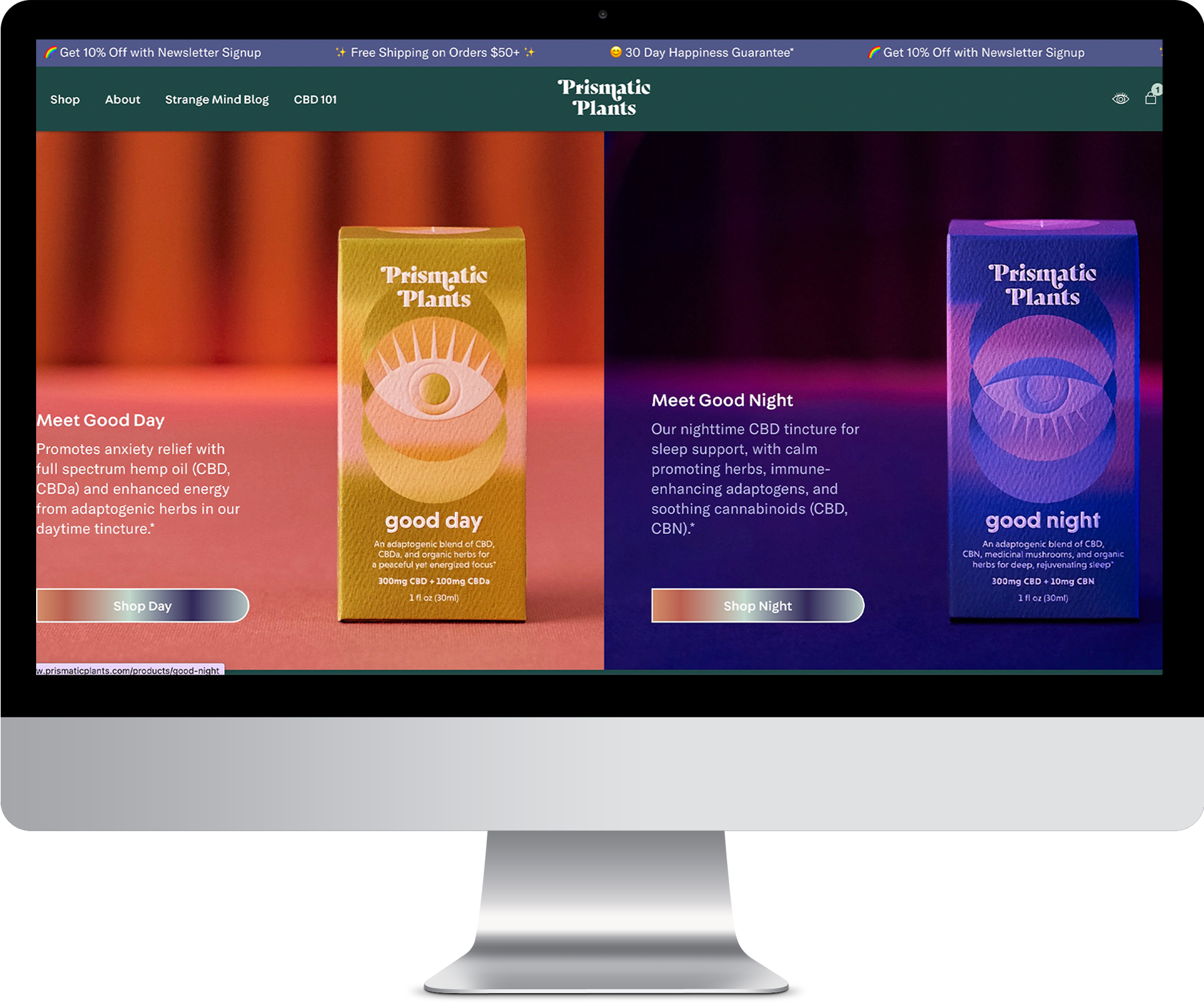 Working

holistically to drive quality traffic to the their website

Prismatic Plants

Prismatic Plants came to us to create a digital marketing strategy that included SEO & PPC working holistically to drive quality traffic to the their website.

Our main goal with our digital marketing efforts was getting Google Ads approved & generate leads from these. As part of our digital marketing strategy we also audited their website to find improvement opportunities ("low hanging fruit").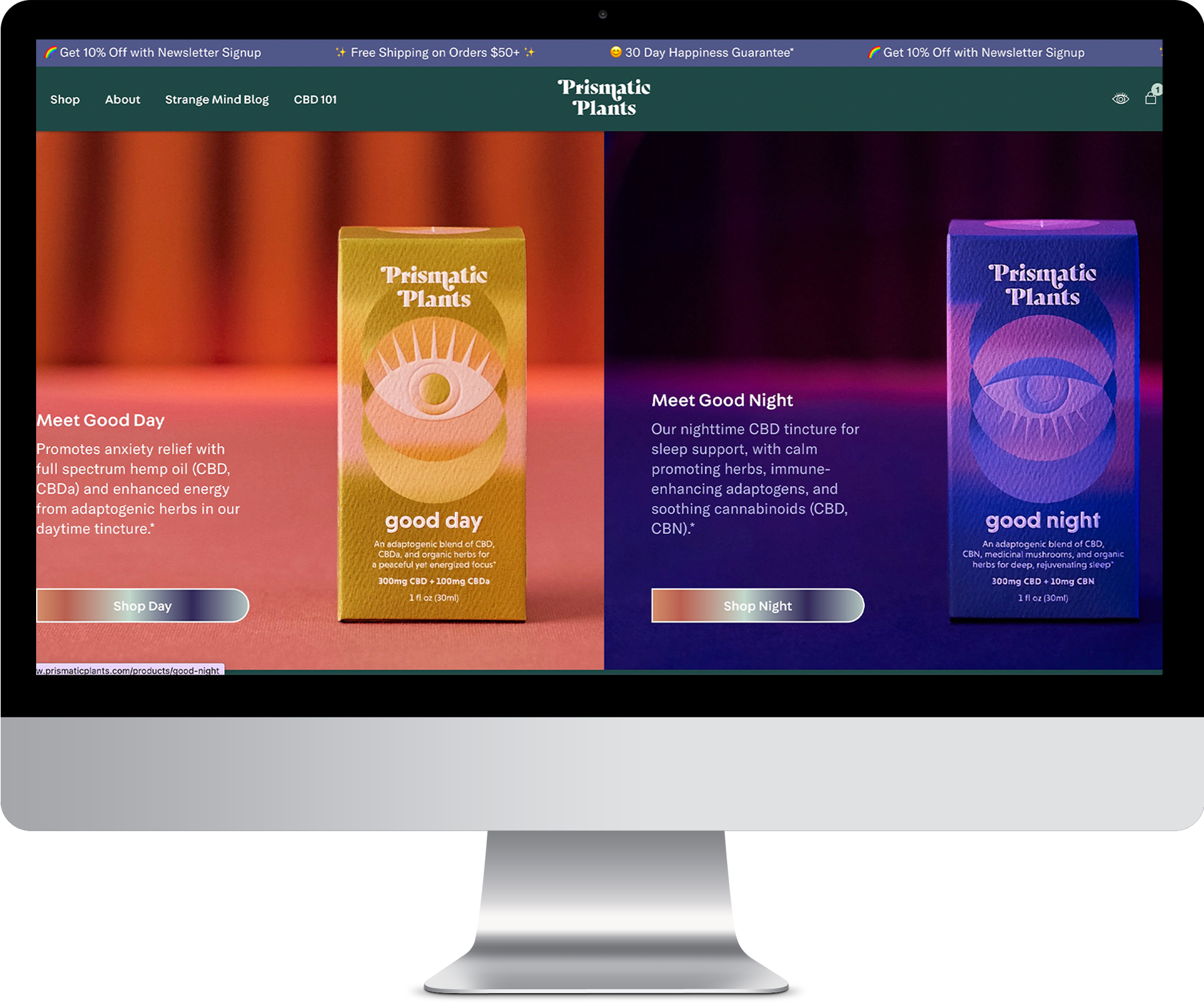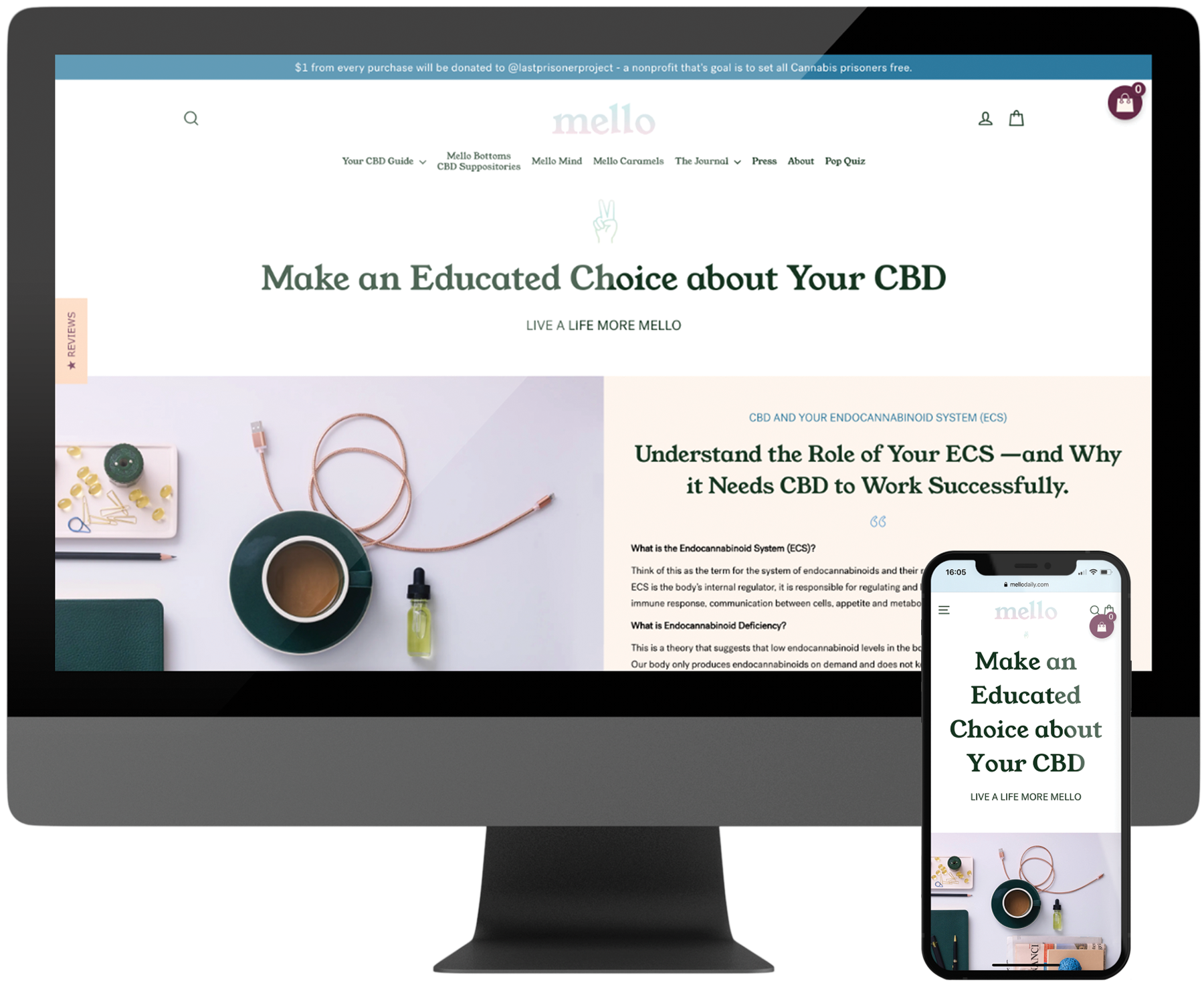 Providing

online advertising solutions

Mello

GOAT developed a duplicated site that enabled Mello to create more landing pages & advertise their products via Google Ads.

We also developed a custom code for a dynamic 'Buy Button' that allowed Mello to move customers from landing pages directly to the shopping cart on their main site without duplicates in Google Analytics. It also provided an easier shopping experience for site users.
Our belief in the importance of process is unwavering. When navigating unexplored terrain to solve challenging issues, we rely on a tested process.
Intake Interview
By carefully considering your business objectives, we evaluate both your internal resources and external support requirements. Our goal as your CBD Google ads advertising agency is to understand your specific circumstance.
Previous CBD Google Ad Campaign Evaluations
If you have performance data from your previous CBD advertising campaigns, we will mine insights to guide our initial approach. We will explore new areas of growth and improve the existing ad campaigns.
Risk Analysis & Safety Measures
We identify, analyze and control hazards and risks of getting banned from Google Ads, limiting your main account's exposure to harsh restrictions as much as possible.
CBD Google Ads Keyword Research
Keyword research is necessary for a solid foundation. We choose the keywords that are most searched on Google and will have the best ROI for your CBD ads .
Audience & Targeting
Our top priority as your CBD Google ads advertising agency is finding the right audience to create ads for your brand and set up your Google advertising campaigns.
Ad Copywriting
We write content that sells for you.
Launch
We create a campaign that serves your business' goals and gets your ads live for the world!
Conversion Optimization
During the campaign we will monitor ads published to achieve the highest conversion rates possible. Ongoing optimization is critical for Google Ads management, particularly with a focus on improving CRT and CVR – real metrics.
Detailed Reporting
Every month we will provide a detailed report on your Google Ads performance, with focus on Return on Ad Spend, Cost, Revenue and other helpful metrics. We want you to have a clear understanding of how the account is performing.
Refinement and Support
Having the support of a full-service CBD Google ads advertising agency like GOAT means that we can use the full range of options available to you.
Strategies

to Market CBD Online
Ways a CBD Google Ads Advertising Agency like GOAT can help you improve your advertising techniques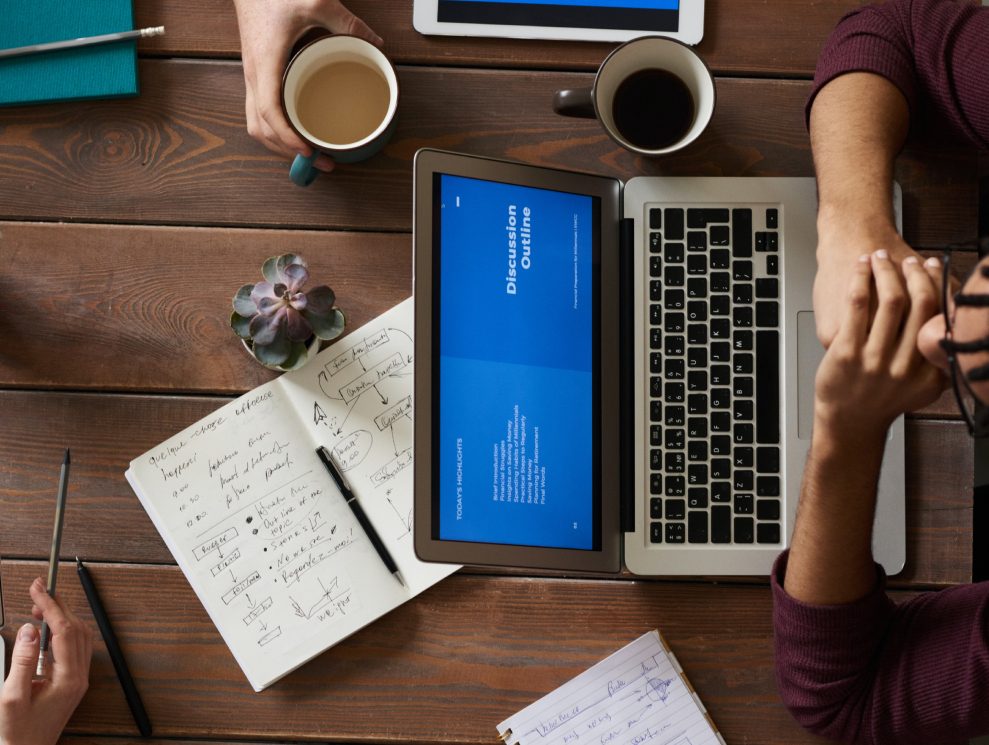 Keeping up with policy changes from Google and other ad platforms
Generating strategies to circumvent current Google restrictions & limitations on CBD advertising
In depth keyword research that will help your brand stand out on Google Ads
Account setup and cleanup for previous advertising violations
Analysis and strategies to prevent future advertising violations
Unified digital strategy capabilities as your preferred CBD Google Ads Advertising Agency & Digital Partner
Discover your company's full
potential
Other ways we can help your CBD company make the most of digital marketing
If you can't find the right answers feel free to reach out
Will

hiring a CBD Google Ads Advertising Agency like GOAT help me overcome current limitations/obstacles for CBD advertising?
Yes. We work with CBD clients every day to get them into Google Ads.
Why

choose GOAT as my CBD Google Ads Advertising Agency?
What makes us different from any other marketing agency out there is that we maintain a grouping of 'dummy' ads into accounts that we use to test new strategies. This allows us to verify the ads are allowed, prior to making recommendations to clients. To date our agency has not had any client accounts get banned from Google because we thoroughly test advertising strategies before implementing.
Can

GOAT help me find keywords to target CBD on Google Ads?
Yes, we believe in the power of data and analytics. That's what our agency does best. Google advertising typically requires we use synonyms to access the power of ads. If you are an advertising agency looking for a partnership, we also routinely do keyword research for SEO focused agencies – particularly when there is a very difficult use case.
Applying
best practice

from multiple industries
Creating holistic digital strategy, actionable tactics and expert implementation