PPC & Ad Buying Marketing Agency
Reach your potential local customers or go national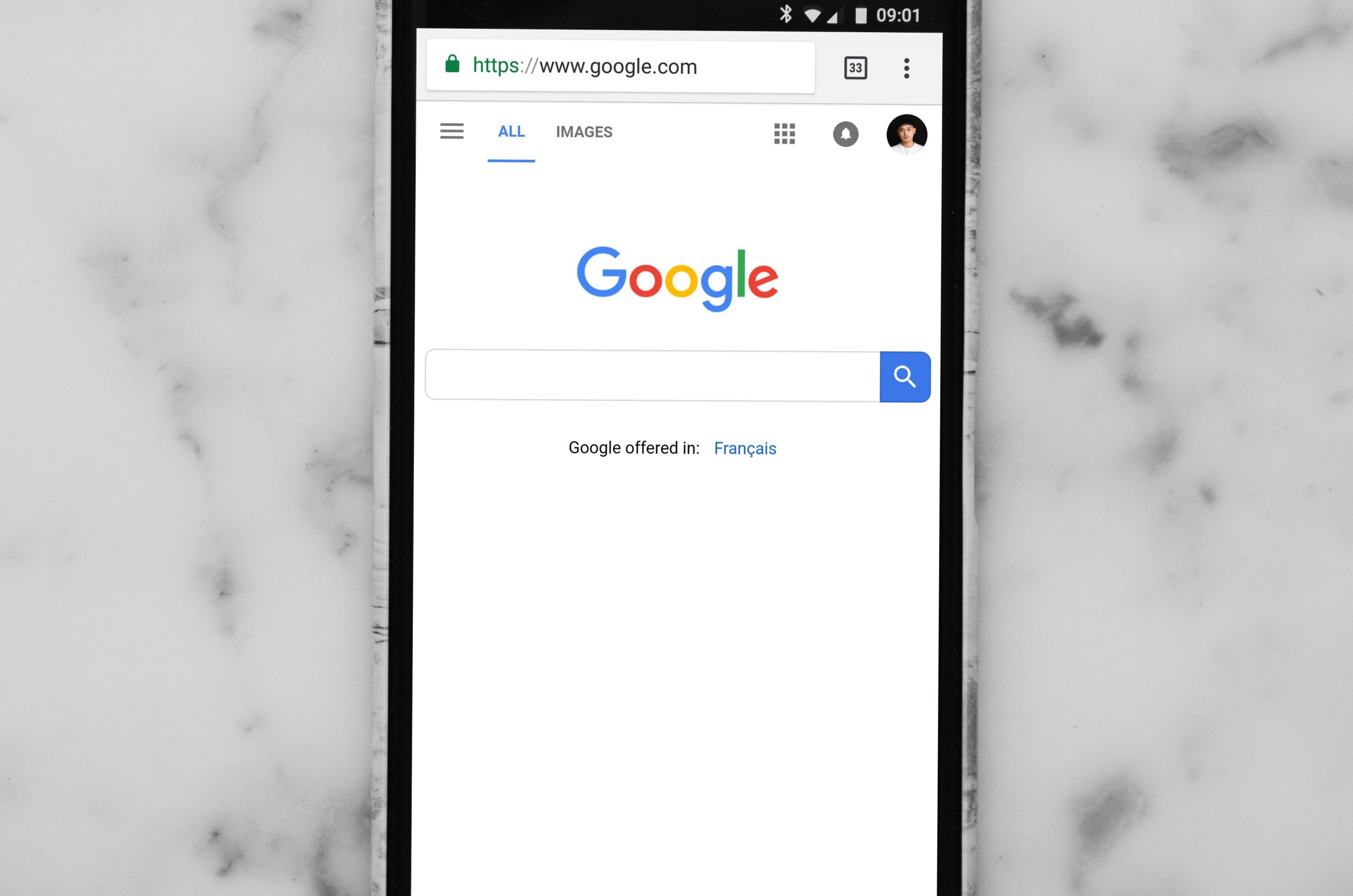 What

exactly does a PPC Marketing Agency do?

A PPC Marketing Agency develops and implements a 360 strategy to reach potential customers while they are searching for their products or services.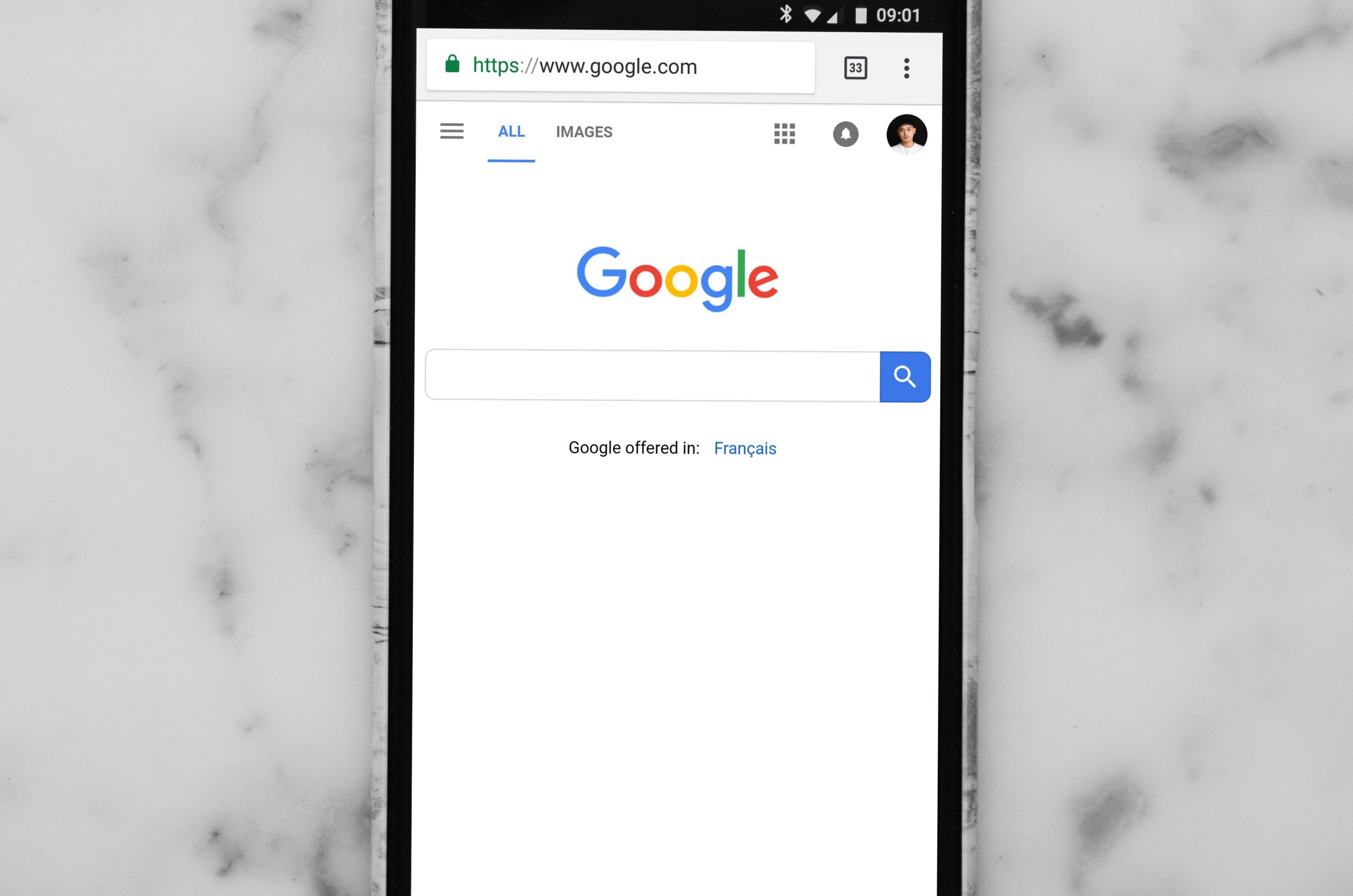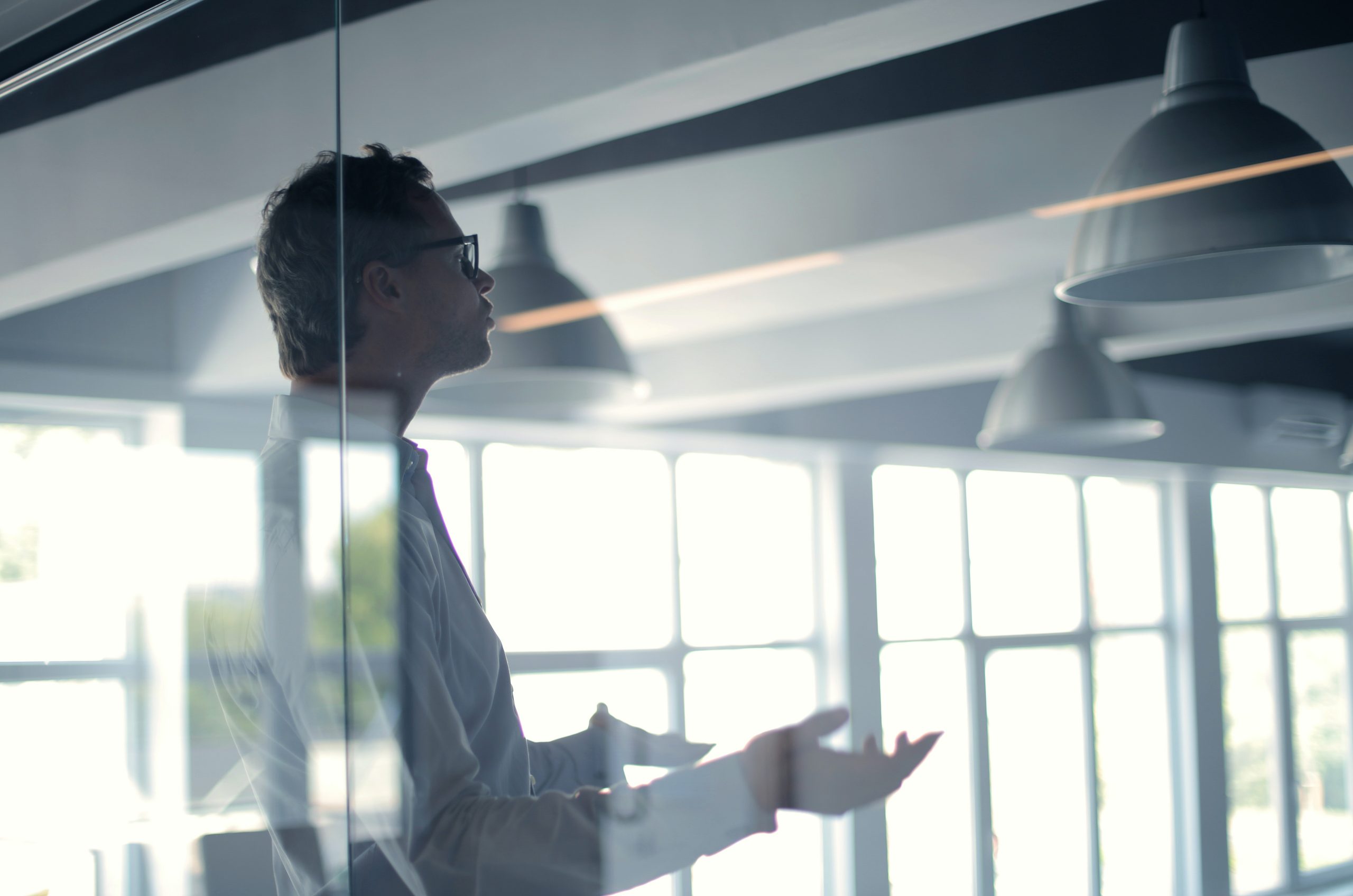 Why

does your company need a PPC Marketing Agency?

You need a PPC Marketing Agency to reach your business untapped potential, to scale locally, nationally and even globally in a profitable and measurable way. Hiring a PPC marketing agency saves you time and money. Efficient PPC management is key to get not only website visitors but actual sales from your ads.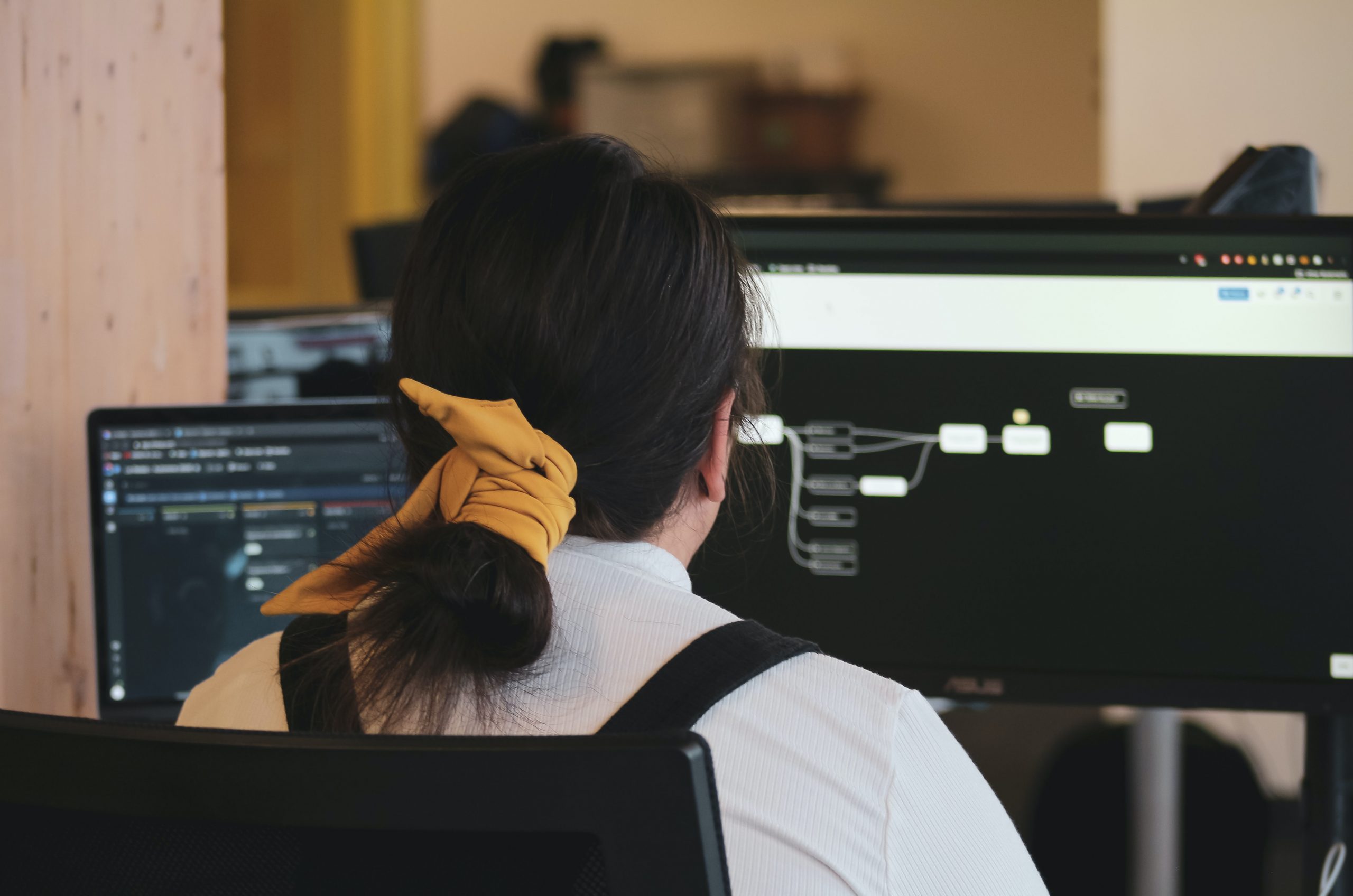 Why

involve GOAT as your PPC Marketing Agency?

Choose GOAT as your PPC Marketing Agency because we focus on data and process. This leads us to finding success where any other PPC marketing agency can't. We don't sell snake oil or magic – we sell clear processes guided by succinct strategy. Then we back it up with solid execution.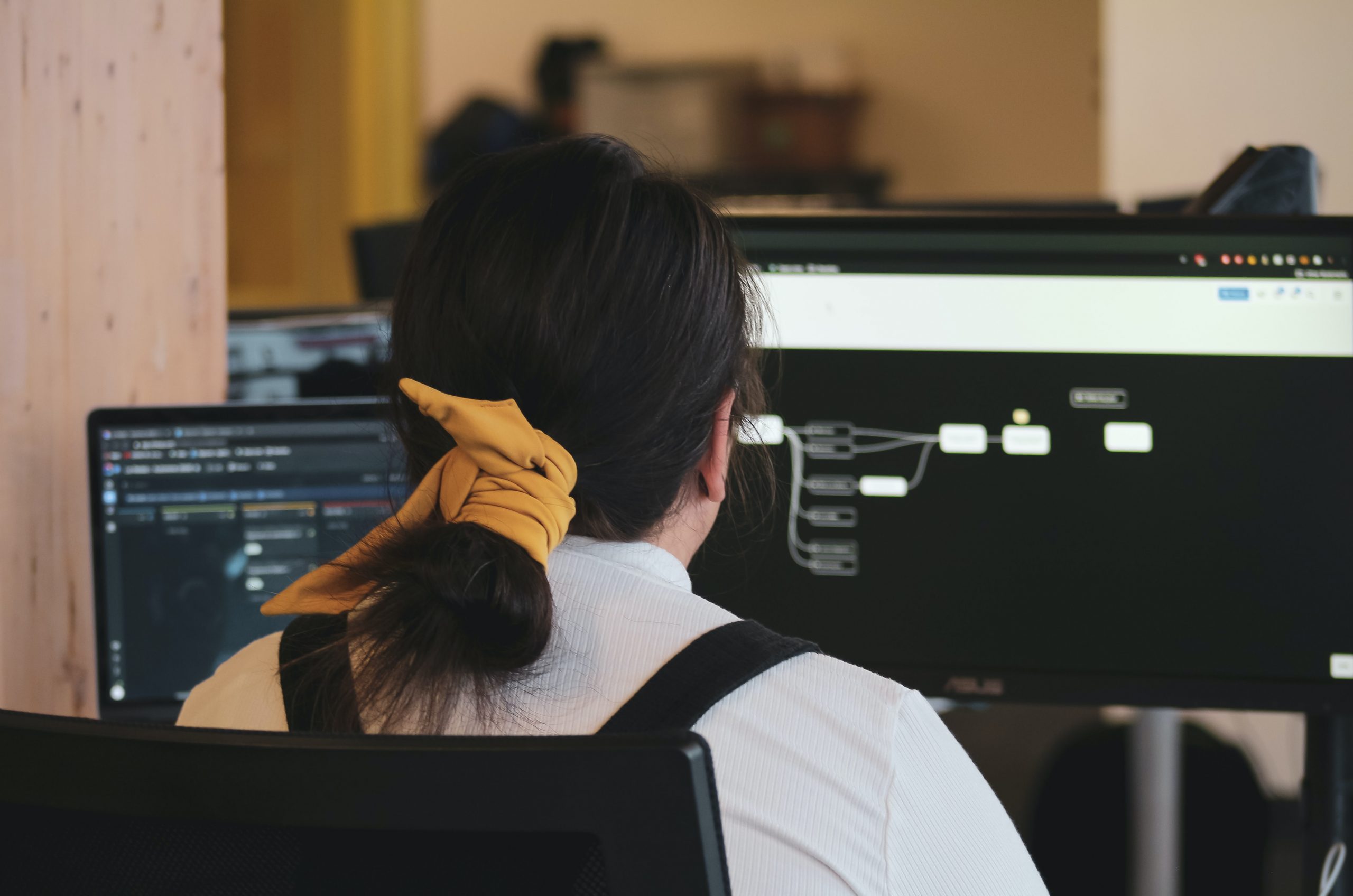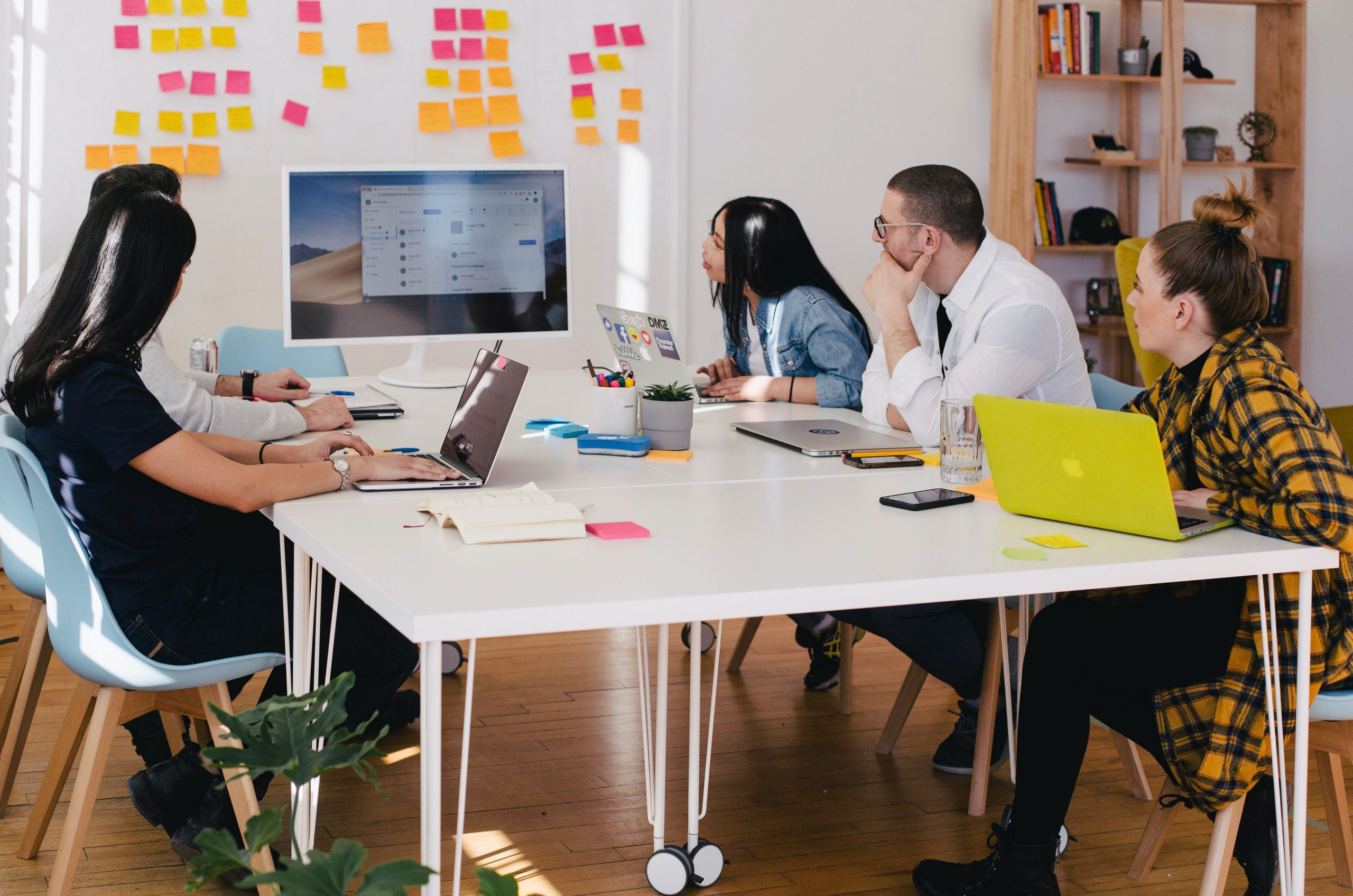 What

is it like working with GOAT?

We use data and educate. To us, an educated client is a great client. We explain jargon and give analysis. We come with solutions, and explain why they are solutions.

We are a transparent agency. Our processes and reporting try to peel back the curtain so you have a clear understanding of the work being done.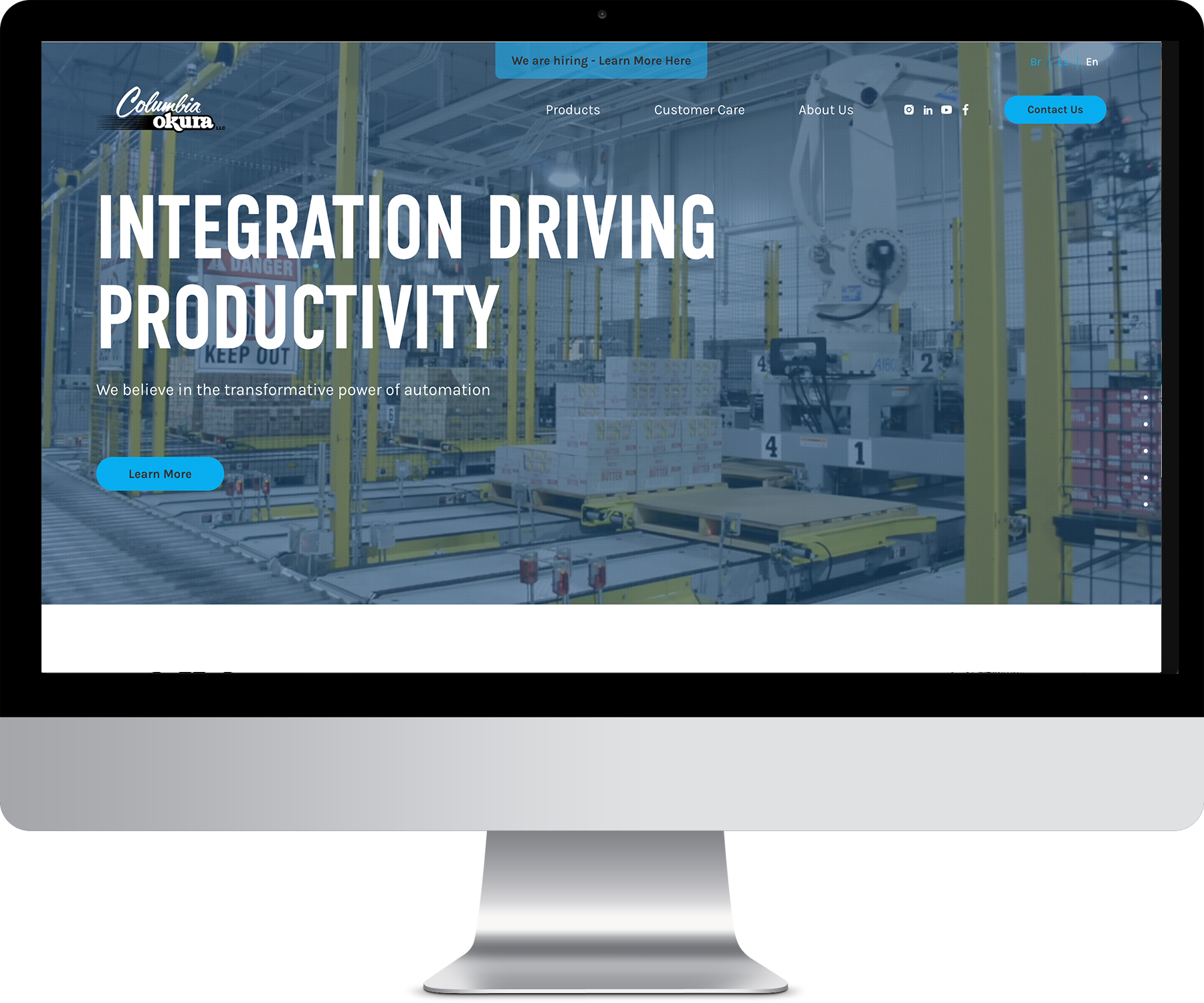 Focusing

on conversion rate optimization for parallel lines of business

Columbia Okura

After a successful strategic project focusing on conversion rate optimization for parallel lines of business, we directed ads focusing on Columbia Okura's products and solutions towards a relevant target audience of clients. The increase of market share and influx in conversion marketing are on account of our outreach advancements in targeted search and display ads.

200%

increase in phone calls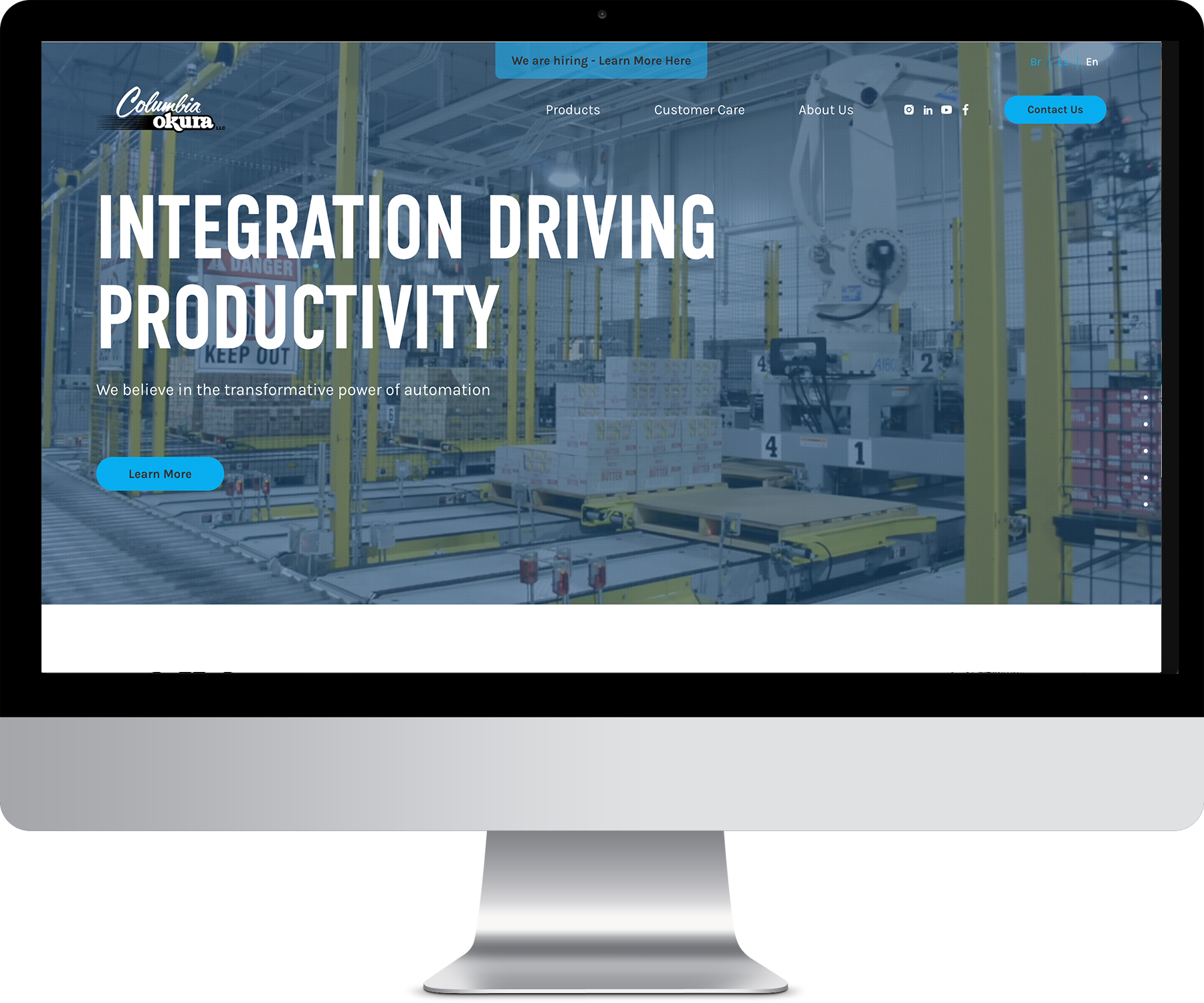 "
GOAT has been a valued partner of Columbia Machine, Inc. for more than five years. As a result, we have grown to expect only the highest level of SEO analysis, site development, and digital strategy. Their expertise and insight consistently allows us to achieve our marketing objectives in terms of online positioning and performance results.
Our PPC & Ad Buying
Process
We believe in the importance of process. When we tackle tough problems, we may go into uncharted territory but we do it with a tested process at our back.
Intake Interview
We listen to your business objectives and the role your website plays to the company. We look at your internal marketing team, and support your marketing needs externally. Every client is different and our goal is to understand your specific circumstance.
Previous Campaigns Evaluation
If you have past performance data at hands, we will research it and look for insights to guide our initial approach. We will try to explore new areas of growth as well as improve the existing campaigns.
AdWords Keyword Research
Keyword research is necessary for a solid marketing foundation. We choose the keywords that will have the best ROI for you.
Copywriting
Whatever the subject, we write marketing content that sells for you.
Launch
We create a marketing campaign that serves your business' goals. And your ads are live for the world!
Conversion Optimization
During the PPC marketing campaign we will monitor ads to achieve the highest conversion rates possible. Ongoing optimization is critical for AdWords management. We will increase the value of every click.
Detailed Reporting
As your PPC marketing agency every month we will provide a detailed report on implementation, organization and improvements.
Refinement and Support
Once live, our agency typically moves towards an ongoing retainer with clients that offers developmental support for new features and data and analytics to help drive growth.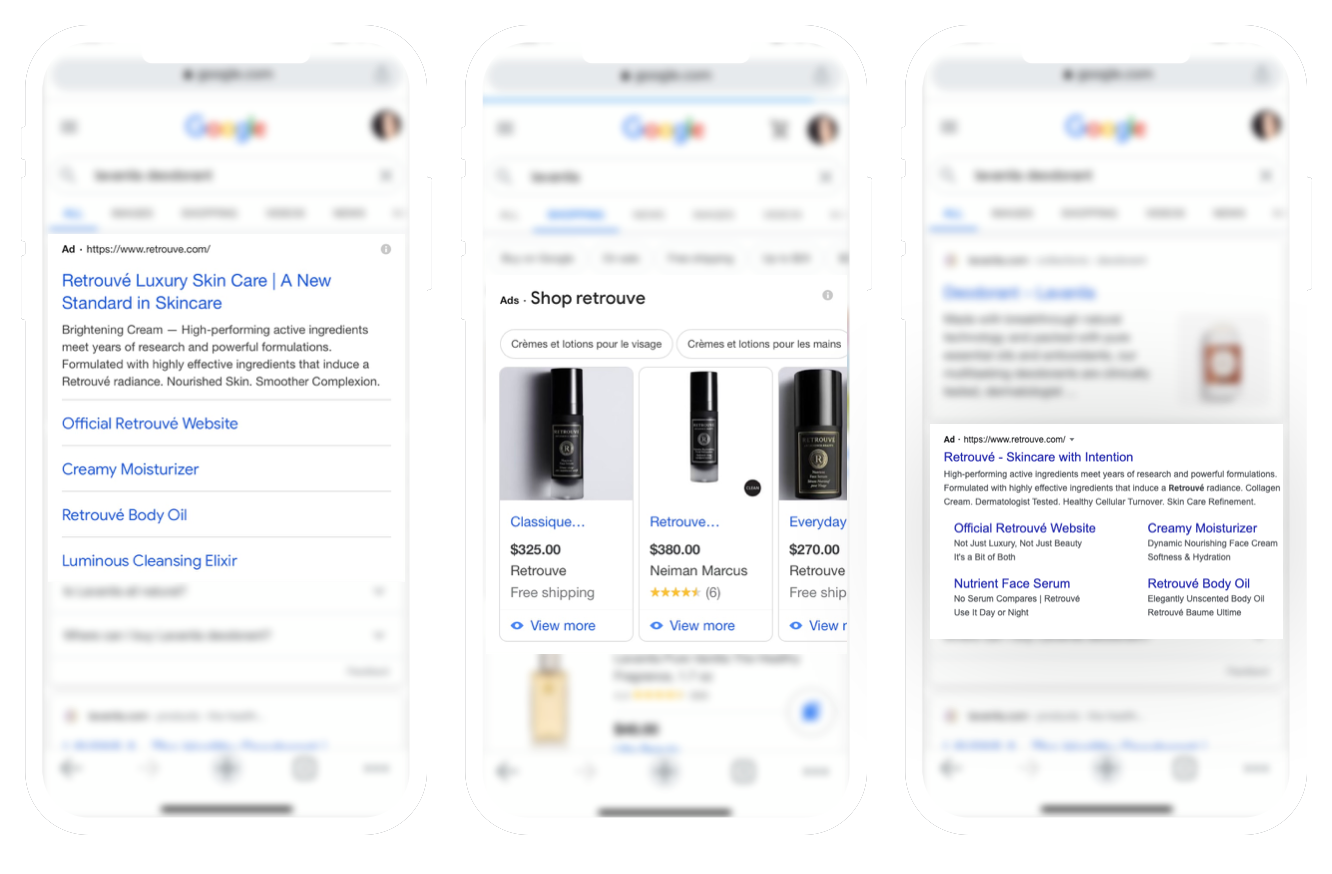 Improving

conversion rates

Retrouvé

We inherited an underperforming campaign that focused solely on brand defense. By redirecting the website and ad focus to improving conversion rates, we successfully expanded Retrouvé's audience to attract new, unbranded users.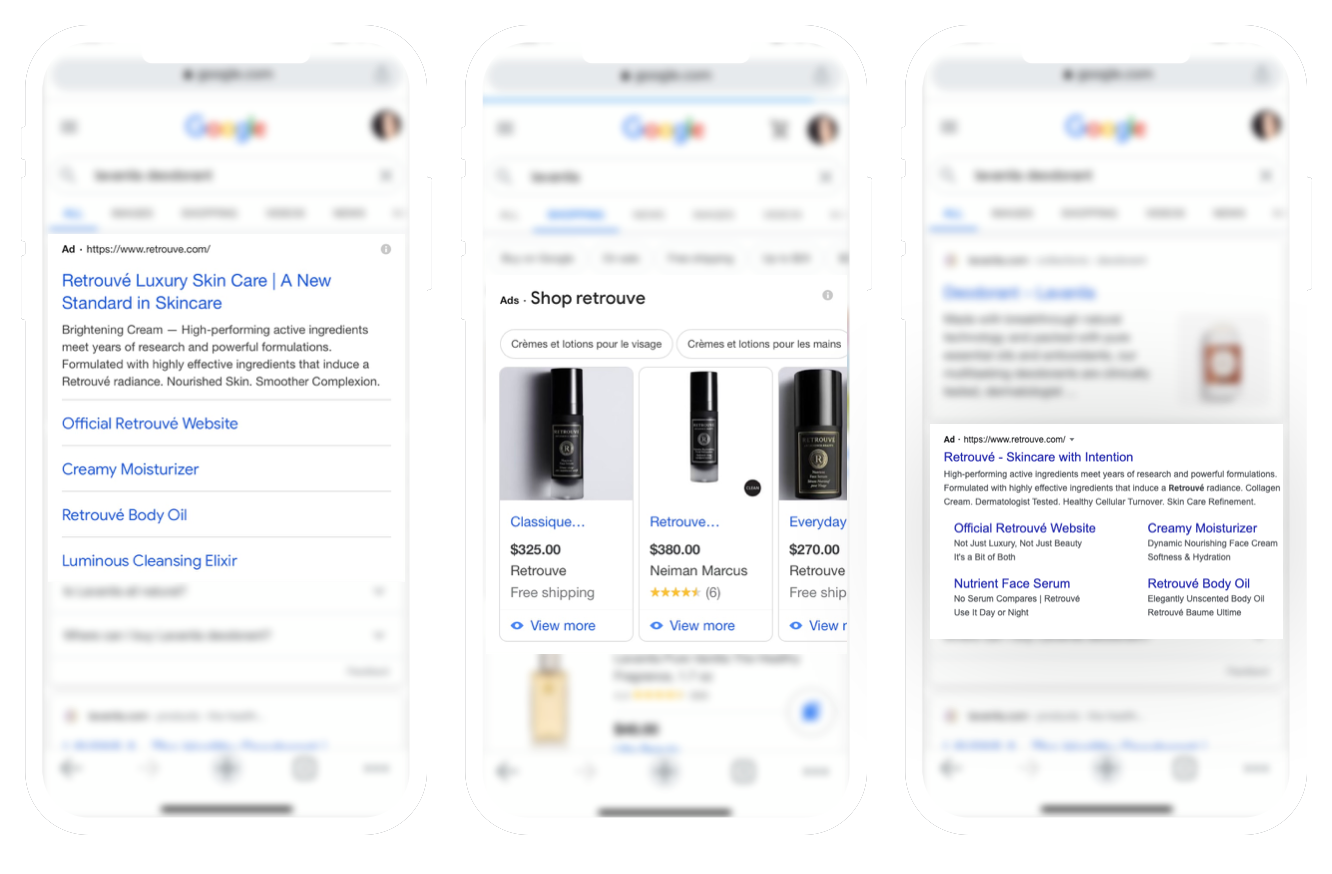 If you can't find the right answers feel free to reach out
What

do PPC Management services include each month?
As your marketing agency we provide analytics and reporting, setup and copywriting of new ads, keyword research, optimization and budget management. All performed by experienced professionals.
How

much does PPC Management cost?
This varies by client, but our agency typically operates under a low flat fee, plus percentage of ad spend depending on budget. This allows us to scale to service your account appropriately.
Why

do I need a PPC marketing agency if I can just hire a freelancer or do it myself?
Strong PPC requires more than just PPC; it requires web dev and other optimization to really make campaigns successful. It requires a process and a marketing team to provide competent reporting, analysis and a strategy that works for your business.
What

is proper PPC Management?
It's a process over the long-term. An account is never "done". There are always new markets to expand into, marketing campaigns to optimize and ads to test.
How

do I know my PPC marketing agency is doing well?
You will know your PPC marketing agency is doing well when you have long-term, steady performance increases and growth and you understand why you have them.
Why

choose GOAT?
We believe that process wins every time over the long-term. If you're unsure if your current PPC marketing agency is doing well, get in touch with us for an audit and we'll show you where we'd improve.
As a full-service PPC marketing agency, we have a strong focus on data and analytics. Putting a site live is only the beginning of our relationship. We include strong analytics to help you continue to navigate performance throughout the life of your brand.
Discover your company's full
potential
Other ways we can help you make the most of your digital marketing
If you want to know more feel free to reach out
Helps you Reach your Business Goals
GOAT takes your business goals seriously, and we align your PPC marketing strategy to reach them.
It's Measurable & Trackable
We set up your PPC traffic so we have a clear indicator of performance through the entire sales pipeline.
Minimal Internal Resources Dedicated to Setup
Our agency has everything in-house needed to get you set up and optimized. This means you don't need to hire, or interrupt other important projects to support us.
Predictable Expenses
Every client has a clear monthly spend for their account. We are all about predictable expenses, and extraordinary results.
Provides Useful Marketing Data
Impression, click, and conversion data for each keyword can be used to advise SEO strategy and content marketing efforts
It's Independent from Algorithm Changes
PPC algorithms rarely go through high-impact changes, meaning you can quickly judge how your current and future campaigns will perform based on previous metrics.
Applying
best practice

from multiple industries
Creating holistic digital strategy, actionable tactics and expert implementation