Innovative Web Design Agency Services for the Healthcare Industry
Sites, platforms, systems and applications design + integrated development for healthcare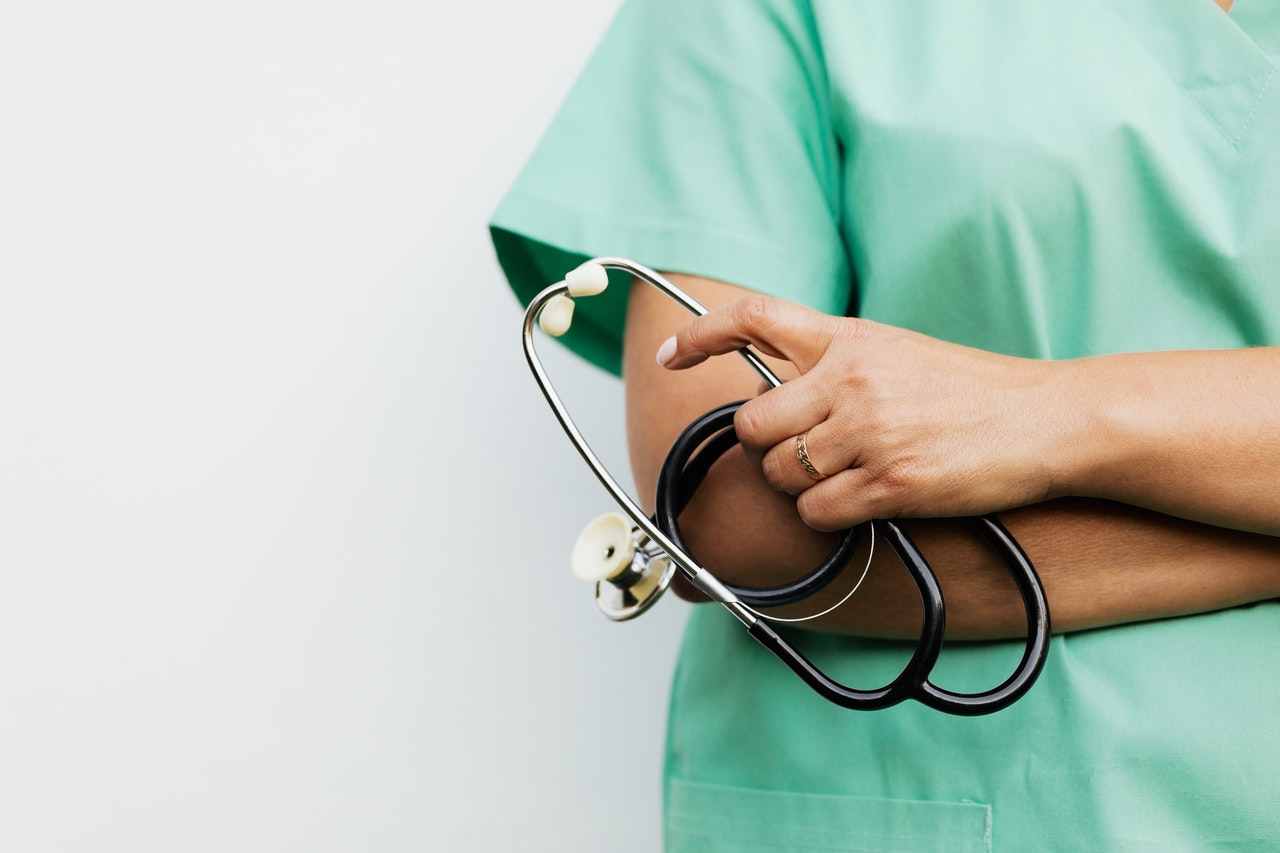 Why

hire a Healthcare Web Design Agency?

As the healthcare industry becomes increasingly competitive, your company needs a strong online presence that creates trust, educates, and intrigues potential patients, driving traffic through your doors.

Your healthcare website is the most critical platform you will build, as it serves as a gateway for guiding healthcare providers or patients through their specific consultation needs.

To ensure that your website is competitive and effective, hiring a healthcare web design agency is the best course of action.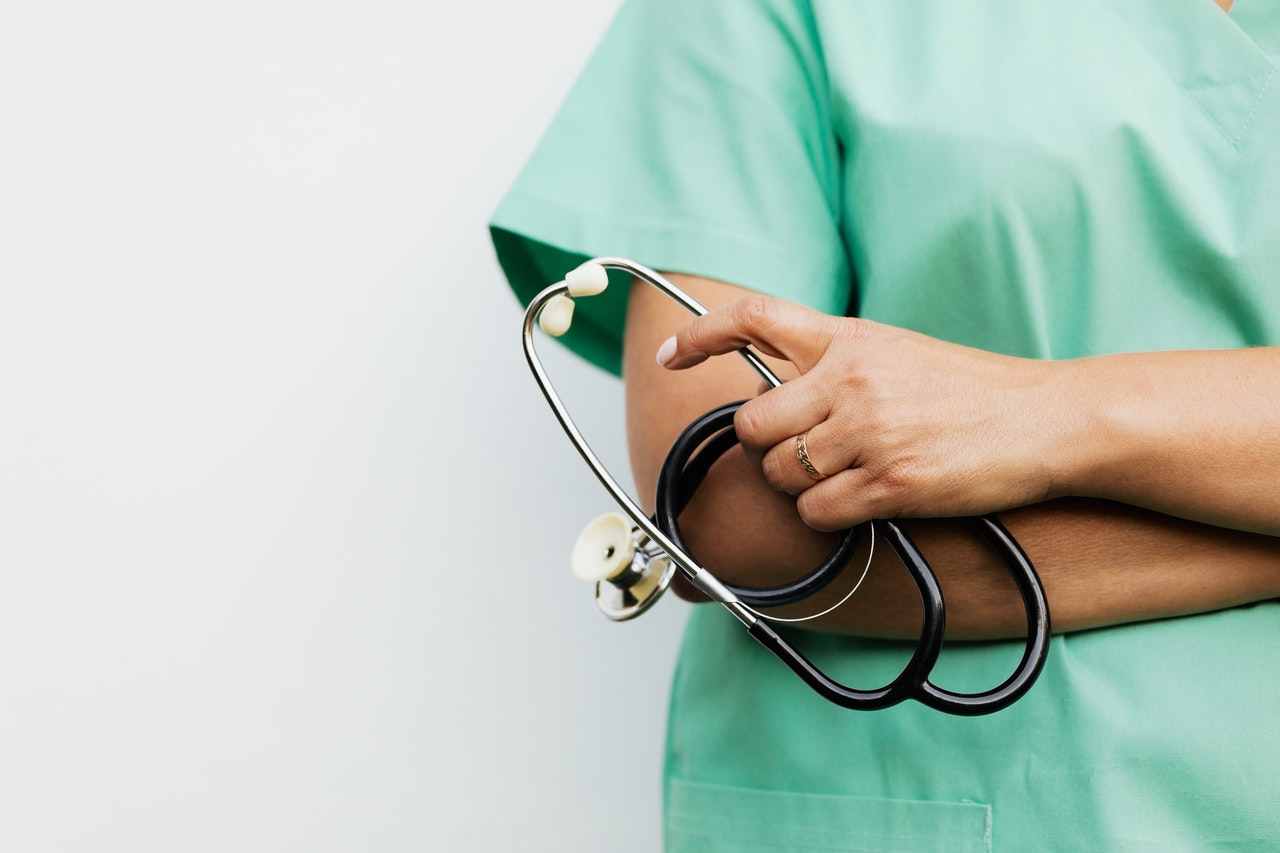 Why

involve GOAT in your next Healthcare Web Design project?

Our healthcare web design agency includes high-converting pages that build trust and educate users, with an in-house SEO team for attracting new users.

As a healthcare web design agency, we have a strong focus on data and analytics. Putting your site live is only the beginning of our relationship.

We combine creativity with clear processes and strategy for effective design solutions.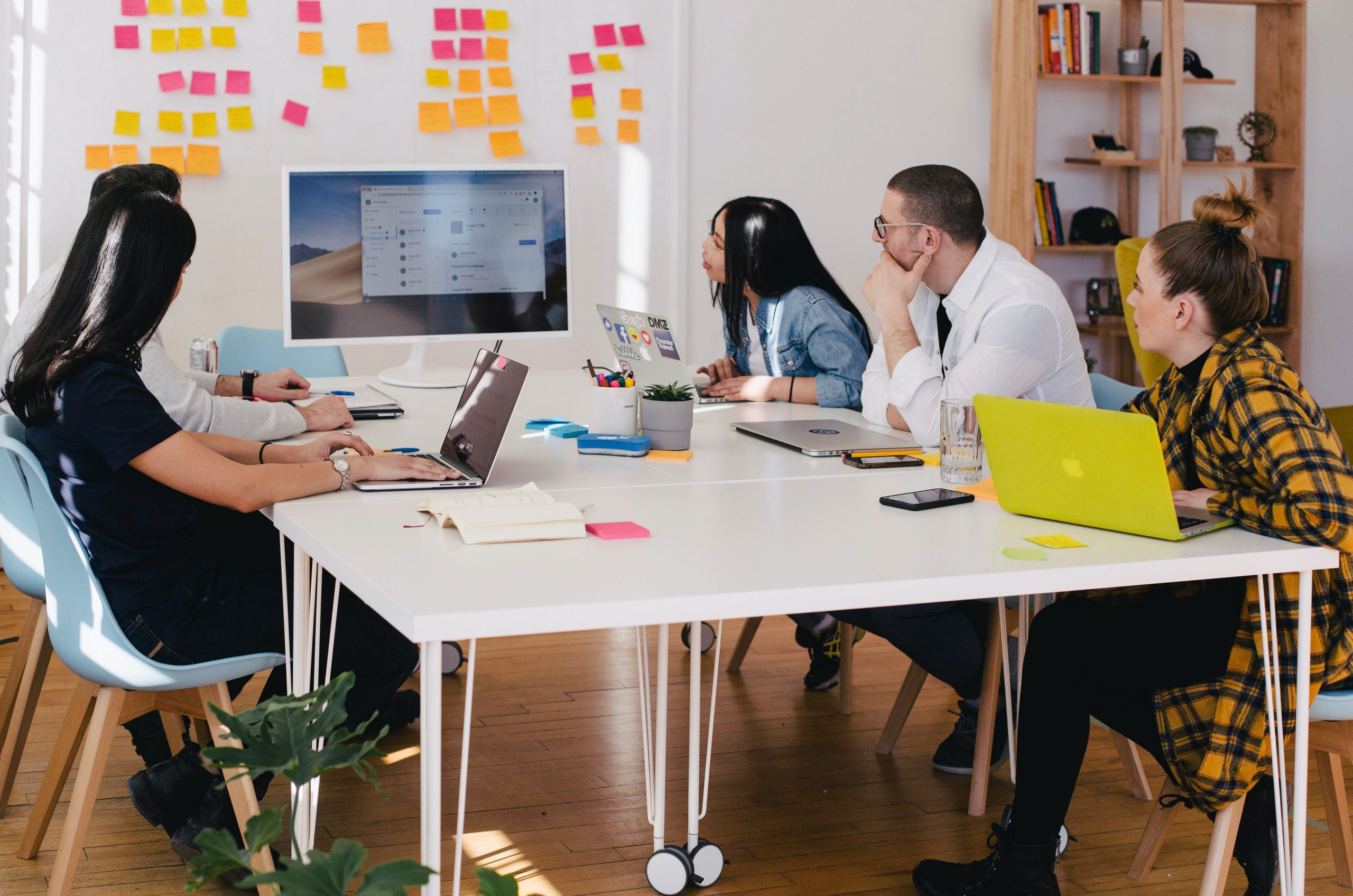 What

is it like working with GOAT?

GOAT is a healthcare web design agency that believes in the use of data and analytics – but most of all, we are good partners. Our aim is to educate and support you, ensuring a clear understanding of our actions and their purpose.

We simplify technical terms, offer concise analysis, and provide solutions with a clear explanation of their benefits. Our priority is building a strong relationship, and we provide a dedicated point of contact for a comprehensive range of services.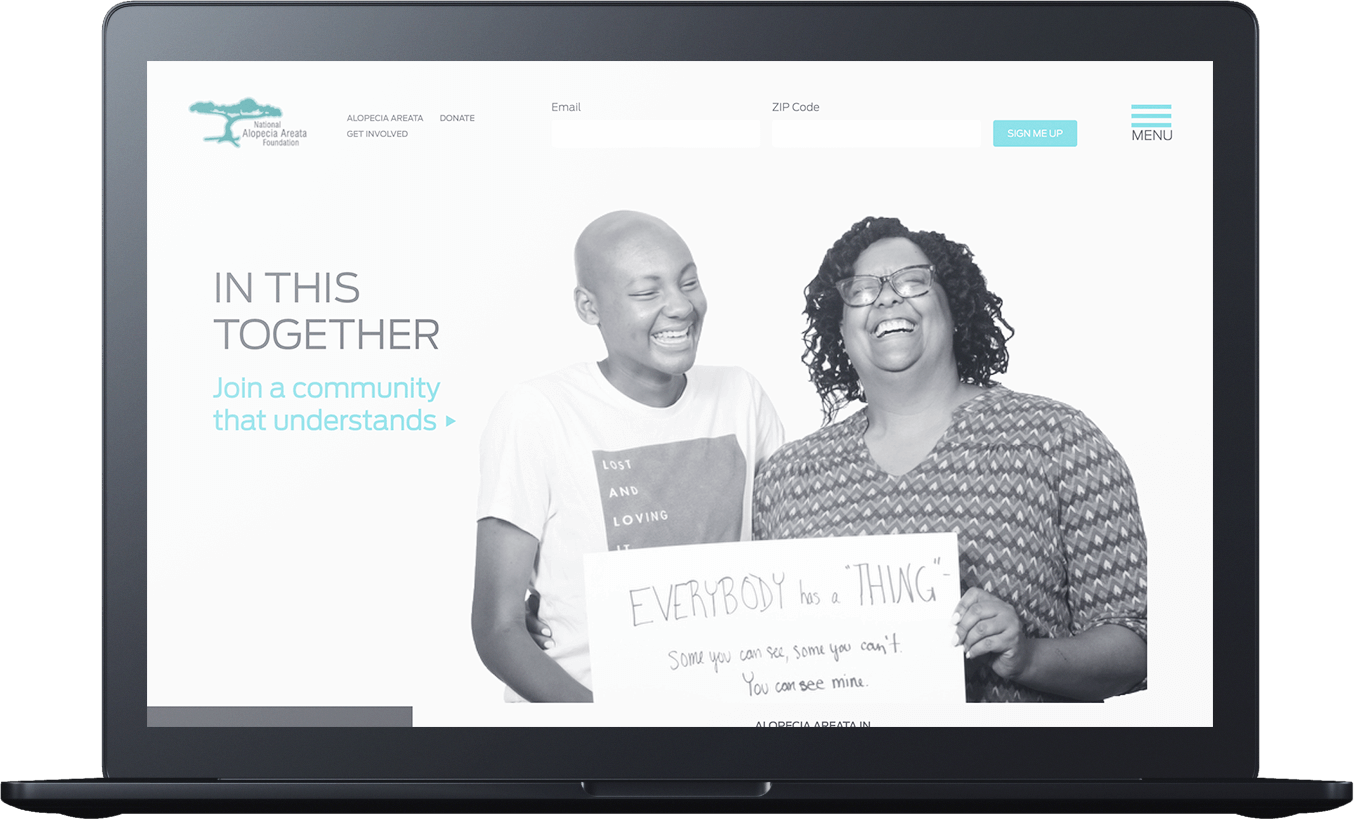 Simple
solutions

to help thousands of people

National Alopecia Areata Foundation

Simple solutions to help thousands of people. With a long history in optimizing non-profits in the healthcare advocacy space, GOAT gave NAAF a much needed facelift while turning their site towards conversion centric design.

652%

GROWTH IN EMAIL SUBSCRIPTIONS

24%

GROWTH IN ONLINE DONATIONS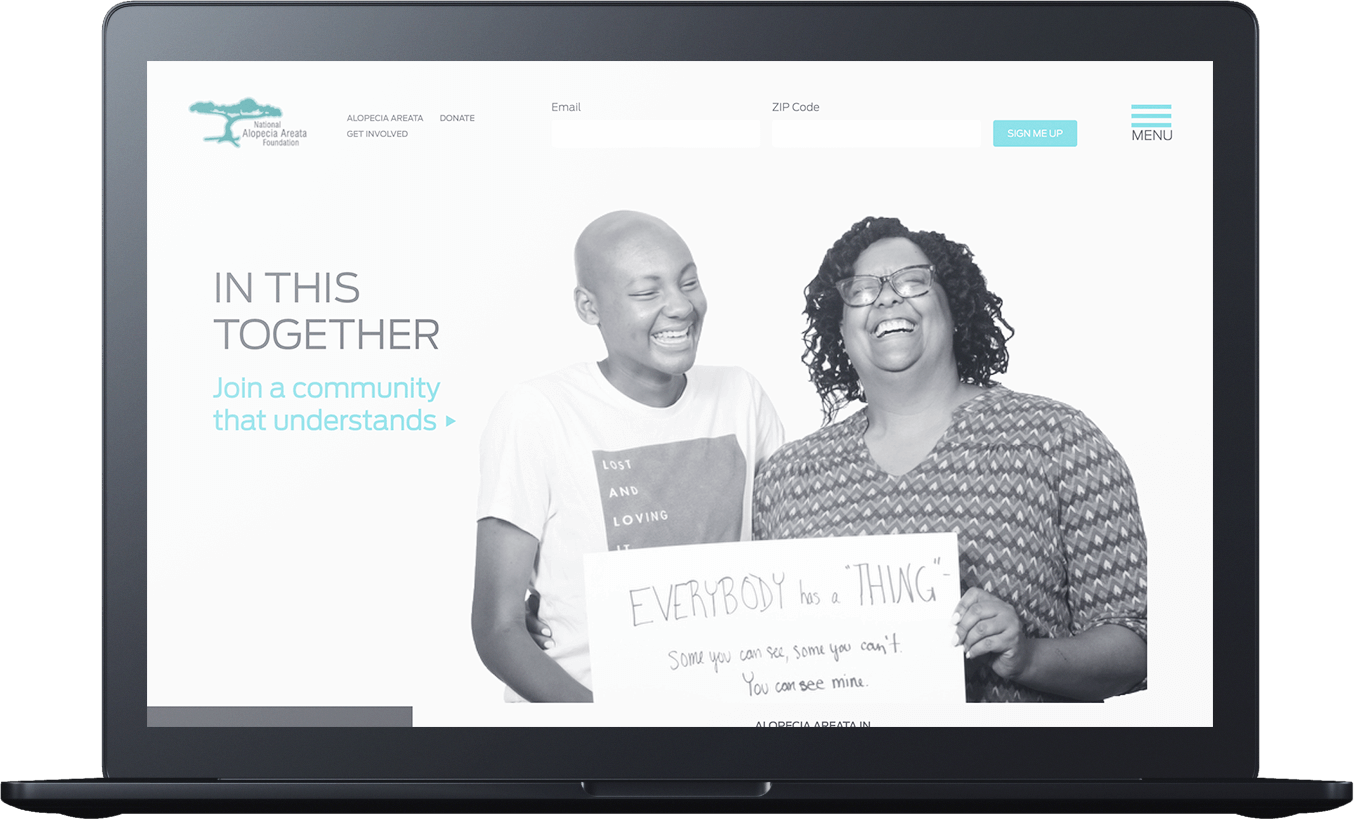 Our Healthcare Web Design
Process
We value the significance of a process. Even when dealing with challenging issues, we venture into unexplored areas with a tried-and-tested process.
Our Healthcare Web Design Process
We listen to your business objectives. We look at what resources you have internally, and what support you need externally. Our goal as your healthcare web design agency is to understand your specific circumstance.
Discovery and Research
Keeping your business objectives at the forefront, we delve into your current analytics and data, examining how users engage with your site. We assess your competitors in the healthcare industry landscape and share our findings with you.
Wireframing and Prototyping
During this phase, we create the blueprints for the website. It shows what goes where in a simple 2D digital prototype and allows us all to focus on content and function before we get into design.
Design
We incorporate your existing healthcare branding and design language into the website, ensuring a consistent message for potential clients. With multiple rounds of revisions, we reach a milestone and provide a checkoff so that you are always aware of the design being created.
Development
The certified development team takes over at this stage to start developing the site based on the web design and backend specs. APIs are integrated to connect with your existing resources, and a flexible and user-friendly content management system is included.
QA
Our priority as your healthcare web design agency is that everything works correctly. At this point the site goes through Quality Assurance that confirms the site is bug free.
Launch
When the web design process is complete we put your site live to the world!
Refinement and Support
By partnering with GOAT, a full-service Digital Marketing Agency that specializes in web design for healthcare companies, you can benefit from a wide range of options. We can optimize your landing pages without requiring any effort from you. Additionally, we can provide design, development, and other related services, while still maintaining a single vendor for management.
Discover your company's full
potential
Other ways we can help your healthcare company make the most of digital marketing
Healthcare Web Design
Benefits
If you want to know more feel free to reach out
Establish Consistent Healthcare Brand Identity
As your healthcare web design agency, we prioritize building business credibility and trustworthiness through effective brand identity.
Stand out from your competitors
As your healthcare web design agency, our goal is to develop a website that outperforms your competitors. At GOAT, our top priority is to create a high-performing website for your business.
Get it done right, the first time
We often receive clients who had a negative experience with previous healthcare web design agencies. We witness an alarming number of reworks, and our goal is to guide clients in doing it right from the beginning.
Applying
best practice

from multiple industries
Creating holistic digital strategy, actionable tactics and expert implementation